<< All News
Friday, May 4, 2018 - 01:00 pm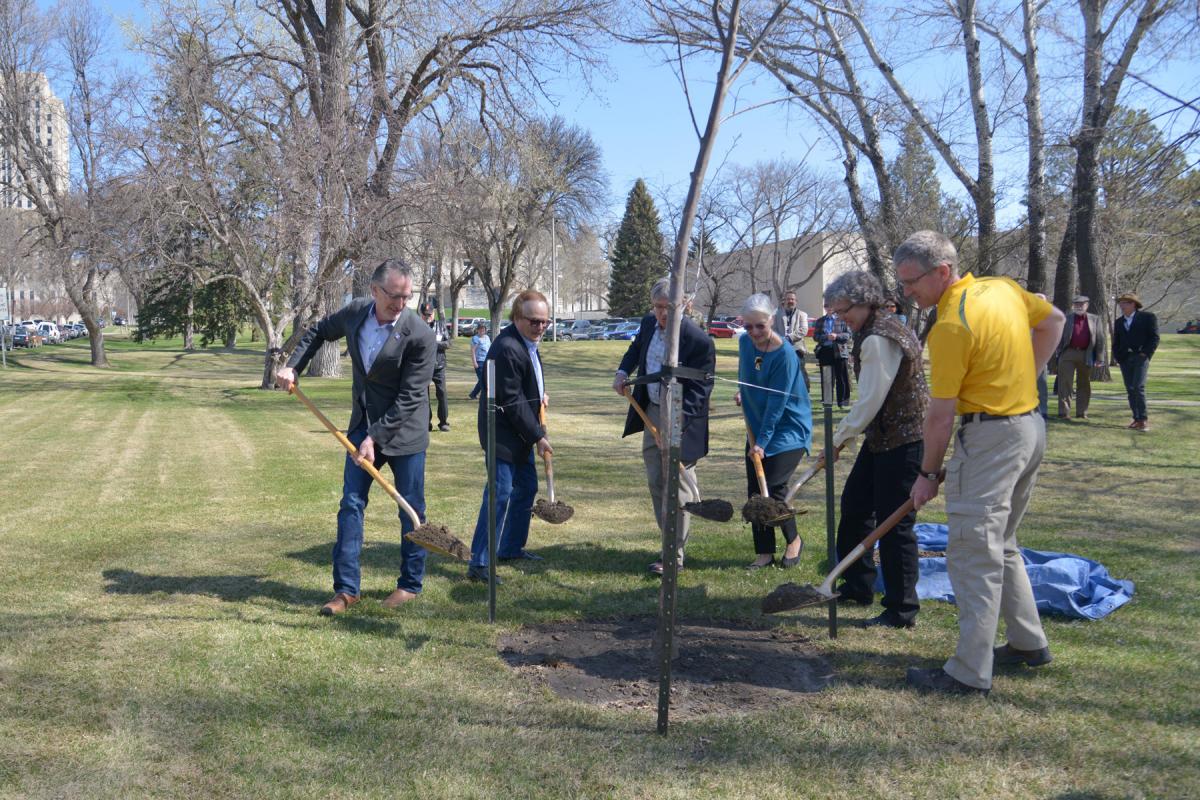 BISMARCK, N.D. – Gov. Doug Burgum proclaimed today Arbor Day in North Dakota and marked the occasion with a memorial tree planting on the Capitol grounds to honor World War I veterans as the nation observes the end of the war 100 years ago.
Burgum joined State Forester Larry Kotchman, North Dakota World War I Centennial Committee chair Darrell Dorgan, military veterans and others on the Capitol grounds for the ceremonial planting of an American elm, North Dakota's state tree.
"Planting a tree is a simple yet important gesture that all of us can make to honor those who served their country during World War I as well as all military veterans who have sacrificed – and in some cases, paid the ultimate price – for our freedom," Burgum said.
More than 30,000 North Dakotans served during World War I and more than 1,300 died. As commander-in-chief of the North Dakota National Guard, Burgum also noted that more than 2,600 soldiers of the 164th Infantry Regiment deployed to France in 1917 to serve as replacements in the Army's First Infantry Division.
The governor encouraged North Dakotans to plant trees on Arbor Day and throughout the year to commemorate the end of World War I a century ago and to honor those who served during the war and all military veterans. The newly planted tree near the All Veterans Memorial on the Capitol grounds is a Prairie Expedition American elm, released by the North Dakota State University Woody Plant Improvement Program and resistant to Dutch elm disease.
For more information about how North Dakota is commemorating the centennial end of World War I, visit the national World War I Centennial Commission's website.
The governor's 2018 Arbor Day proclamation can be viewed here. The first Friday in May is North Dakota's official Arbor Day.
<< All News