Medium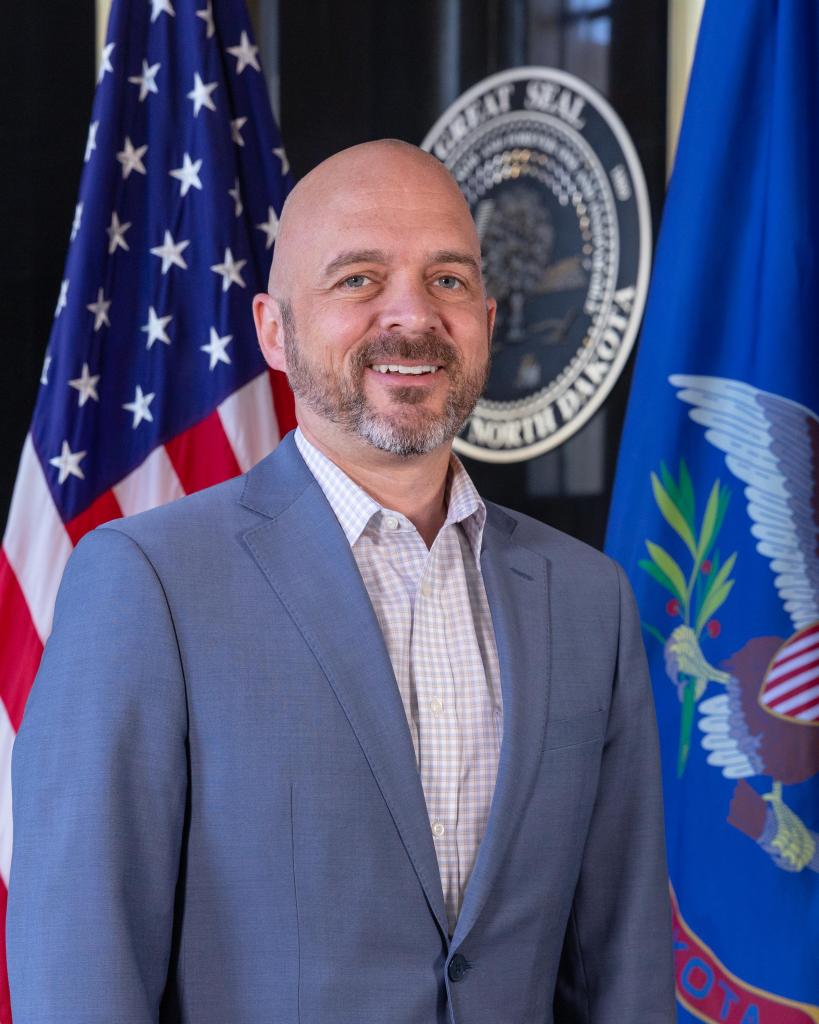 Executive Director
Governor Doug Burgum appointed Christopher D. Jones as Executive Director of the Department of Human Services (DHS) in February 2017.
Jones brings 19 years of experience in health service operations, strategy, technology and consulting to the role of DHS Executive Director.
He previously was a division senior vice president of strategy and business development for Catholic Health Initiatives (CHI).
A graduate of Bismarck Century High School, Jones earned his undergraduate degrees in health care administration and Scandinavian studies from Concordia College in Moorhead, Minn., and his MBA from the University of St. Thomas in Minneapolis.
Prior to role as CHI senior vice president, he spent several years as a manager, director and analyst in CHI's Strategy and Business Development function and worked as a consultant for Allina Health System and Vizient.
Jones has been active in community health, serving as a board member of the Bismarck Cancer Center and Bismarck-Mandan Face It Together, an initiative that engages various stakeholders and sectors to fight drug and alcohol addiction. He also chaired the Bismarck-Mandan Chamber of Commerce's subcommittee on behavioral health.
The Department of Human Services is the state's largest agency in terms of both budget and employees, operating eight regional human service centers, as well as the Life Skills and Transition Center in Grafton and the State Hospital in Jamestown.
Services provided by DHS include aging services, behavioral health services, children and family services, developmental disability services, child support, economic assistance, medical services and vocational rehabilitation.