Medium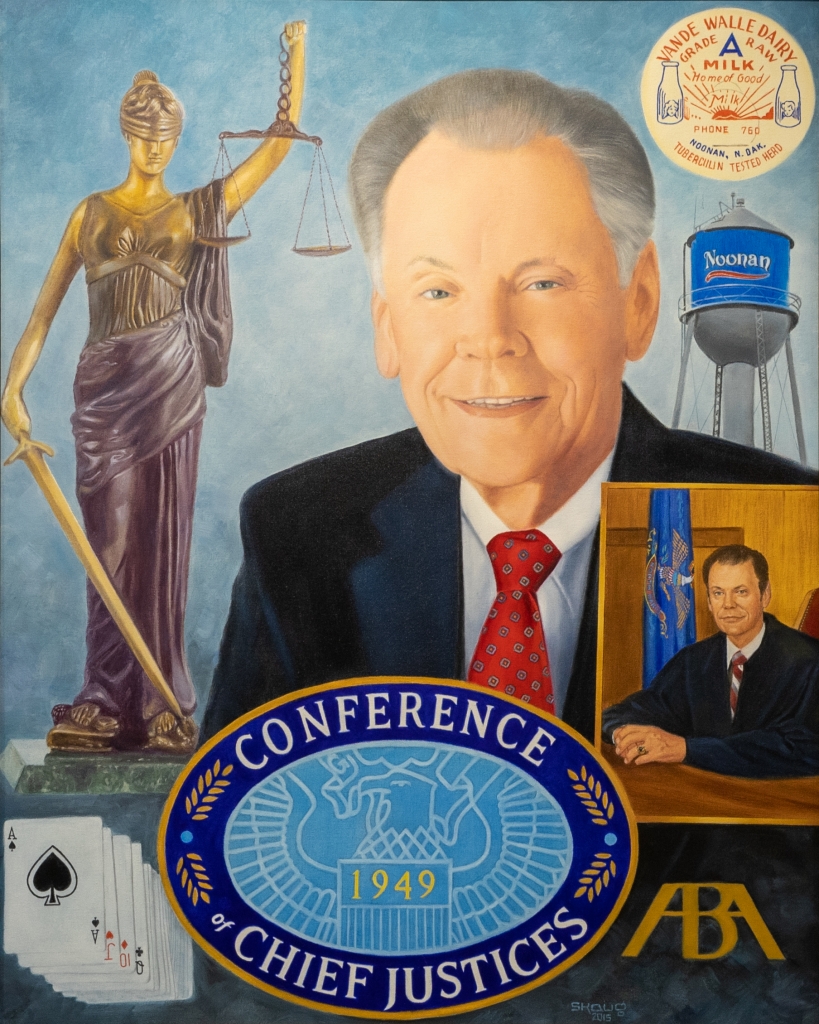 Elected Official
1933
Chief Justice Gerald W. VandeWalle has served on the North Dakota Supreme Court for more than 36 years and was recently re-elected to his fourth 10-year term. He has served as the court's Chief Justice for the past 21 years, making him the longest-serving Chief Justice in North Dakota history and the longest-serving of all sitting Chief Justices in the nation.
Throughout his career, Chief Justice VandeWalle has made important contributions to the North Dakota Supreme Court and the state court system. He played an integral role in the unification of the court system, establishing a unified, statewide approach to court proceedings and the administration of justice. He was instrumental in redefining North Dakota's judicial districts and increasing the number of judges to accommodate growth in the state's economy and population. He also promoted the establishment of a mediation program for family law cases and created a trial court administration system to place administrators within the judicial districts to oversee court procedures.
A native of Noonan, North Dakota, Chief Justice VandeWalle attended the University of North Dakota, and in 1955, received a bachelor of science degree in Commerce from the School of Business. In 1958, he received a juris doctor degree magna cum laude from the University of North Dakota School of Law.
He was admitted to the State Bar of North Dakota in 1958 and spent the next 20 years working in the Attorney General's Office. In August 1978, VandeWalle was appointed to the North Dakota Supreme Court. That November, he was elected to serve an unexpired term and was re-elected to 10-year terms in 1984, 1994, 2004 and 2014. In 1993, he was elected Chief Justice of the North Dakota Supreme Court and has been re-elected to that post for five consecutive terms.
Chief Justice VandeWalle has served as chair of several prestigious national organizations and has received numerous national awards and recognitions for his outstanding contributions to the justice system and the practice of law.
Presented: January 7, 2015
Portrait Painted By: Vern Skaug