Medium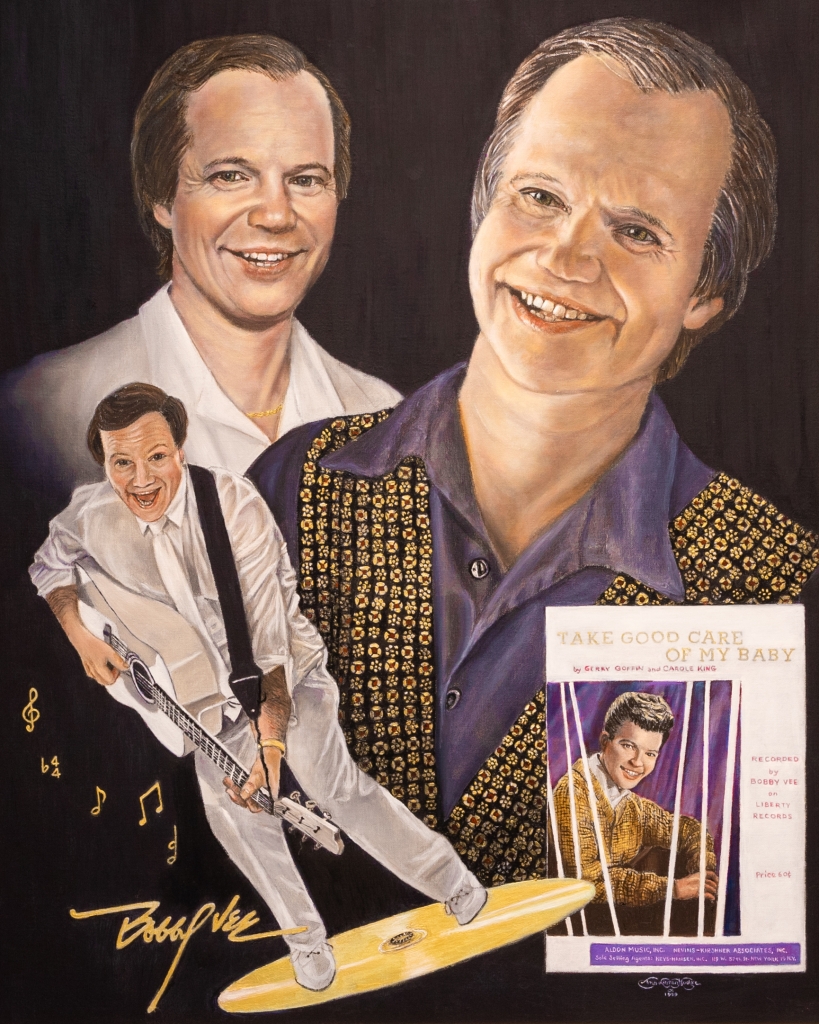 Entertainer
1943 - 2016
Born Robert Velline in Fargo in 1943, Bobby Vee became interested in music as a teenager listening to the new and exciting sounds of Elvis Presley and Buddy Holly. At age 13, he bought a $30 used guitar and started "jamming" with his brother and friends.
Their informal band, "The Shadows", gained national attention 40 years ago when they filled in for Buddy Holly, Richie Valens and the Big Bopper who were scheduled to perform in Moorhead, Minnesota, when their plane crashed, killing all on board.
Two weeks after the show in Moorhead, The Shadows got their first paying concert. That June, they traveled to Minneapolis to record a song 16-year-old Vee had written called "Susie Baby". By the end of the summer, "Susie Baby" had reached number one on all the local stations in the upper Midwest.
In the following 40 years, Bobby Vee produced six gold records: "Devil or Angel", "Rubber Ball", "Take Good Care of My Baby", "Run to Him", "The Night Has a Thousand Eyes", and "Come Back When You Grow Up". He also recorded 14 Top 40 hits and 38 songs in the Billboard Top 100 charts.
Billboard Magazine has called Bobby Vee, "One of the 10 most consistent chart makers ever."
Presented: June 20, 1999
Portrait Painted By: Ann Linton Hodge