Medium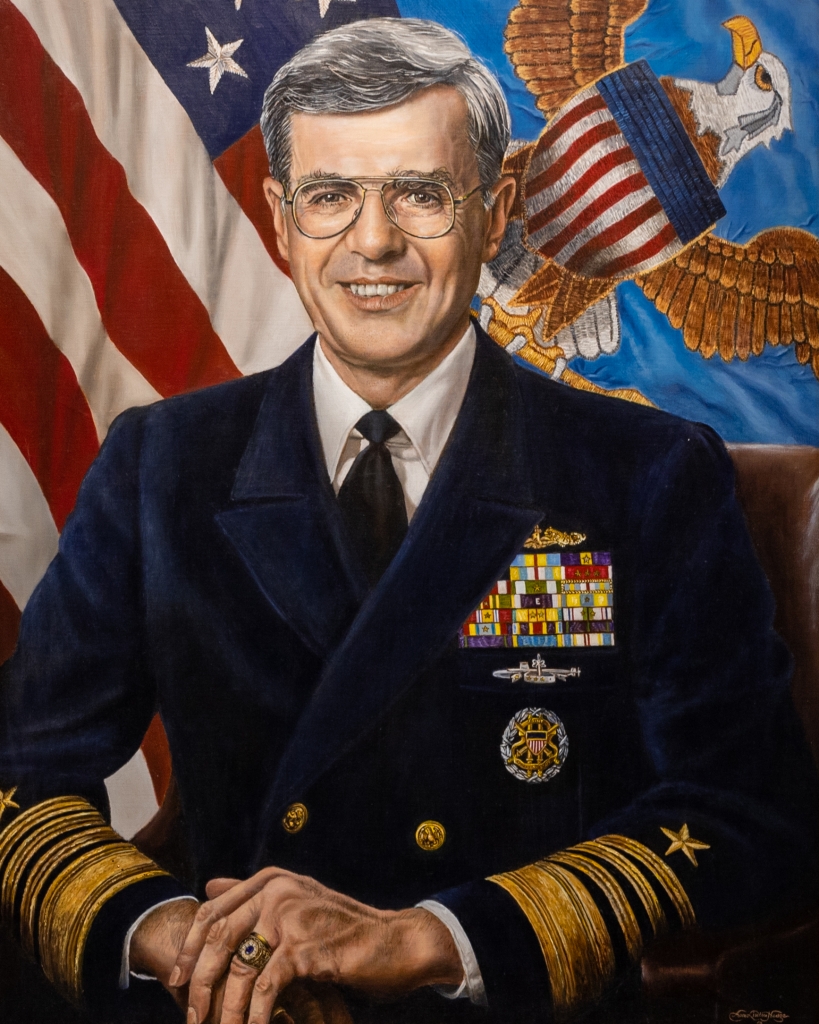 Military Service
1940
Retired Admiral Owens was born and raised in Bismarck, North Dakota, graduating from Bismarck High School in 1958. On the encouragement of his father, he decided to apply to the U.S. Naval Academy in Annapolis, Maryland. He was accepted, graduating in 1962.
Owen's naval career includes more than 10 years or 4,000 days of service on a submarine, including duty in the Vietnam War. He served in four strategic nuclear powered submarines and three nuclear attack submarines, including tours as Commanding Officer of USS Sam Houston and USS City of Corpus Christi.
From November 1990 to July 1992, Owens commanded the U.S. Sixth Fleet, from which the first attacks of Desert Storm were launched, and NATO's Naval Striking and Support Forces Southern Europe. He then directed the post-Cold War restructuring of the U.S. Navy as the first Deputy Chief of Naval Operations for Resources, Warfare Requirements and Assessments.
On March 1, 1994, Owens was appointed by President Clinton to serve as Vice Chairman of the Joint Chiefs of Staff. In this capacity, he was the nation's second highest-ranking military officer, overseeing more than 1.5 million people in uniform.
Owens currently serves as Co-Chief Executive Officer and Vice Chairman of Teledesic, a private company based in Kirkland, WA.
Presented: January 29, 1996
Portrait Painted By: Ann Linton Hodge