Medium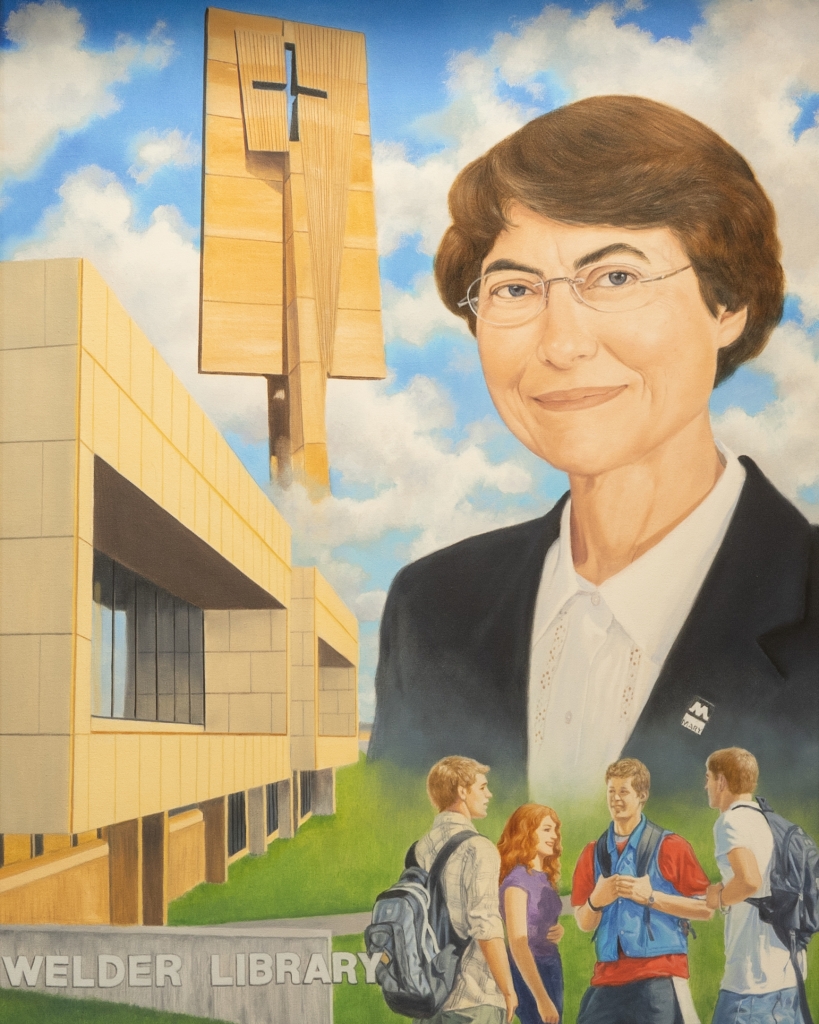 Educator
1940 - 2020
Sister Thomas Welder, a native of Bismarck, North Dakota, has served the University of Mary, formerly Mary College, since 1963 and was named college president in 1978. She attended the College of St. Benedict, graduated from the College of St. Scholastica, Duluth, and earned a master's degree in music from Northwestern University in Evanston, Illinois. She is a member of the Benedictine Sisters of Annunciation Monastery and has led an extraordinary life committed to God and her community.
Under the leadership of Sister Thomas, Mary College expanded to university status in 1986 and has added undergraduate and graduate degree programs at locations throughout the state and region, including Fargo, Minot, Grand Forks, New Town, Belcourt, Montana and Wyoming. During her presidency, enrollment has grown from 925 students to nearly 3,000 in 2004.
Sister Thomas is recognized as a woman who lives, serves and leads by example. She has served on numerous boards and has been actively involved in professional organizations and religious affiliations on both a state and national level. Her personal achievements, character and leadership have been an inspiration to countless individuals, students, entrepreneurs, and business and state leaders.
Envisioning the University of Mary as the nation's premier institution for the preparation of servant leaders, Sister Thomas promotes competence in communication, commitment to values and service to community. Her strong belief in the ability of an individual to grow into leadership through service is an example for North Dakota and the nation.
Presented: May 1, 2004
Portrait Painted By: Vern Skaug