Medium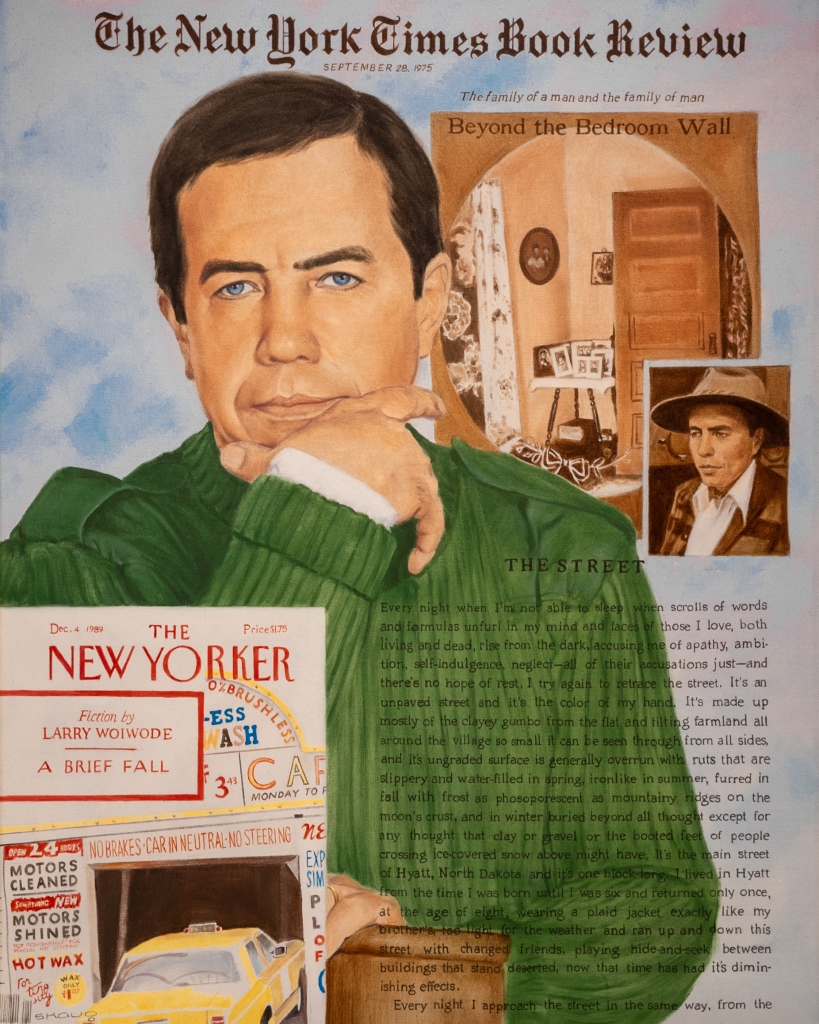 Author
1941
Larry Woiwode was born in 1941 in Carrington, near his hometown of Sykeston, North Dakota. In 1950, his family moved to Illinois. This award-winning novelist's writing career began in New York City and by 1966 he was publishing stories and poetry in The New Yorker. He has since published two dozen stories in that publication and has also appeared in The Atlantic, Esquire, Harper's, and The Paris Review.
Woiwode is the author of five novels, including What I'm Going To Do, I Think (1969), Beyond the Bedroom Wall (1975) and Born Brothers (1988), besides books of short stories, poetry and non-fiction. He has been a Guggenheim Fellow, a John Dos Passos Prize winner, a recipient of the William Faulkner Foundation Award, and the Medal of Merit from the American Academy of Arts and Letters. He has been a finalist for both the Book Critics Circle and the National Book Awards, and appears in four volumes of Best American Short Stories.
In his success, Woiwode has not forgotten his native state of North Dakota. Many of his books contain references to the state, and two novels are set in North Dakota. Woiwode returned to North Dakota in 1978, and lives with his wife and four children on a 160-acre farm near Mott, where he continues to write.
Presented: October 23, 1992
Portrait Painted By: Vern Skaug