Medium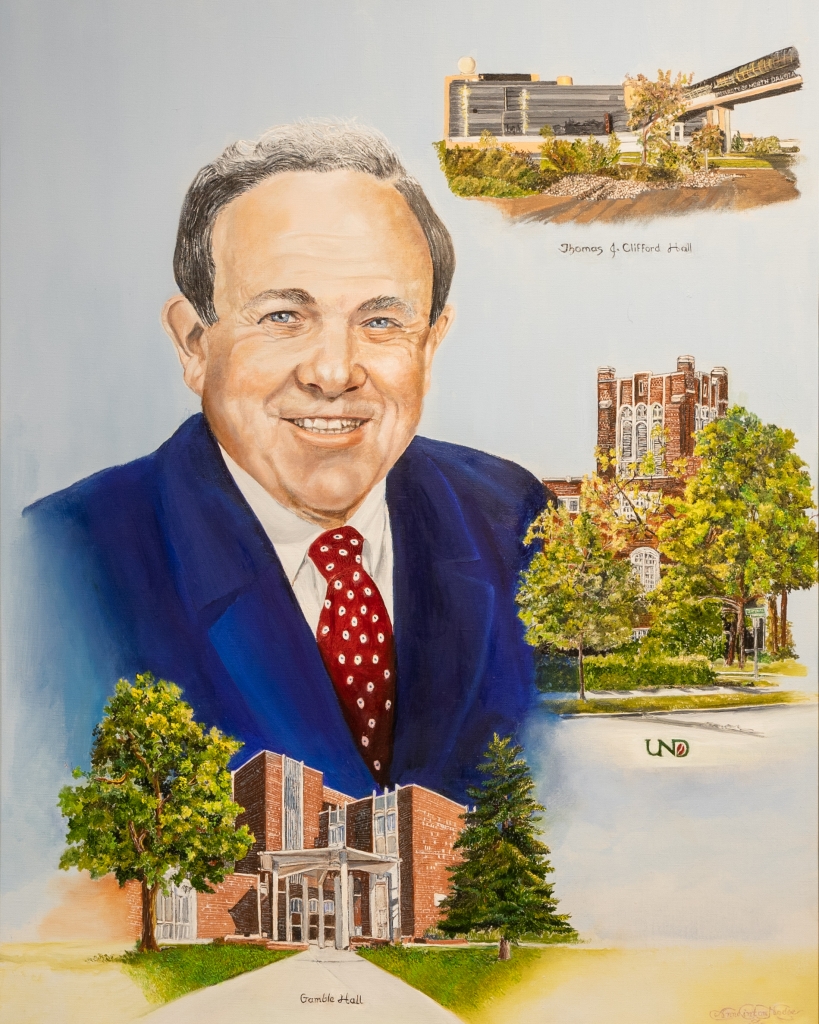 Entrepreneur
1921 - 2009
Thomas J. Clifford, a native of Langdon, North Dakota, is recognized as one of the most effective university presidents in the nation. He became the eighth president of the University of North Dakota (UND) in 1971. Clifford's history with UND spans over 50 years, as a UND student, faculty member and administrator. Clifford received his Bachelor of Science in Commerce and Juris Doctorate from the University of North Dakota and a Master of Business Administration from Stanford University. He served in the U.S. Marine Corps during World War II, rising from the rank of private first class to major and earning the Purple Heart, Bronze Star and Silver Star in the Pacific Campaign.
Under Clifford's leadership, UND evolved into the largest and most comprehensive university in a five-state region: North Dakota, South Dakota, Montana, Wyoming and Idaho. During his presidency, a four-year medical school, energy and environmental research center, and aviation and aerospace science programs were developed and became world-class, multi-million dollar enterprises. He played a key role in facilitating one of the nation's largest gifts to a public university, resulting in the finest college hockey facility in the world.
Clifford was named to the North Dakota Aviation Hall of Fame earlier this year. He is regarded with high esteem for his entrepreneurial spirit, leadership in economic development and service to his community, state and nation.
Presented: November 23, 2002
Portrait Painted By: Ann Linton Hodge