Medium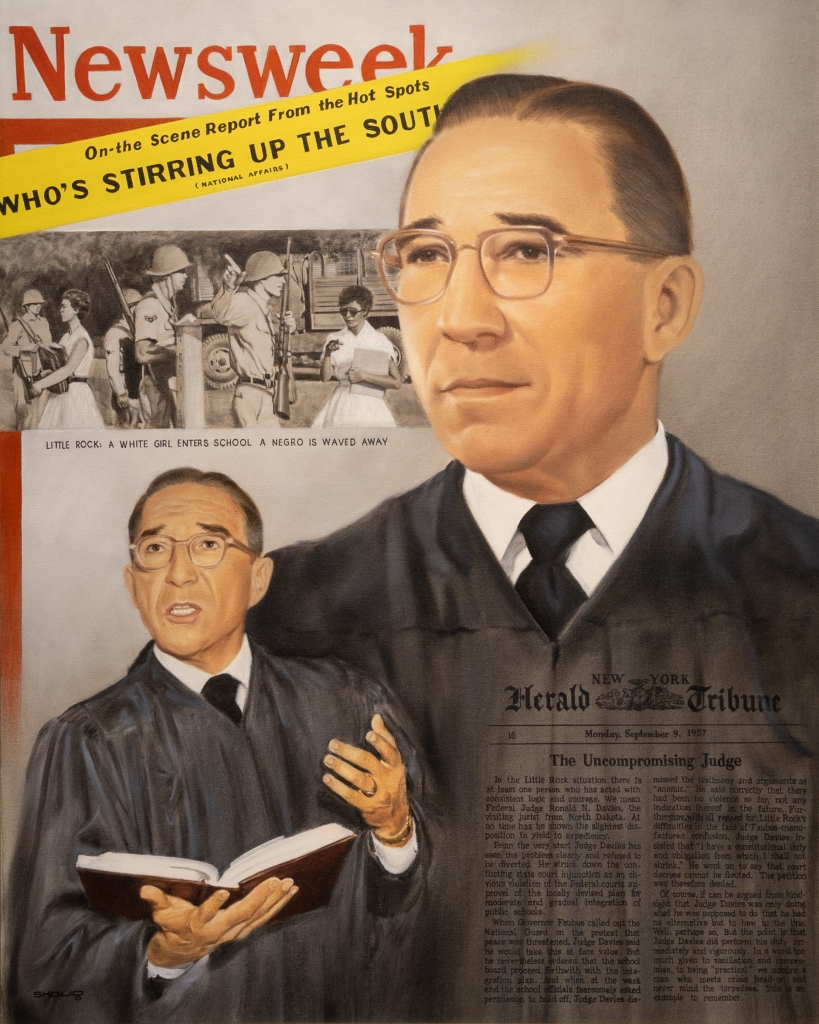 Judge
1904 - 1996
Ronald Davies is the federal jurist who ordered the integration of Little Rock, Arkansas, Central High School in September 1957. The New York Times called Judge Davies' ruling the "landmark decision on racial integration in our nation."
Davies attended high school in Grand Forks and went on to graduate from the University of North Dakota in 1927. He earned his law degree at Georgetown University, returned to Grand Forks to practice law and worked as municipal judge from 1931-40. Davies served in the US Army during World War II, rising from Lieutenant to Lieutenant Colonel before his discharge in 1946.
Davies resumed his practice in Grand Forks after the war, and in 1955, he was appointed US District Judge in Fargo. In Davies' most famous case, while filling a temporary vacancy, he faced down Governor Orval Faubas and the Arkansas National Guard with the simple principle that "integration must begin forthwith."
Davies was named a Senior US District Judge in 1971.
Presented: June 11, 1987
Portrait Painted By: Vern Skaug