Medium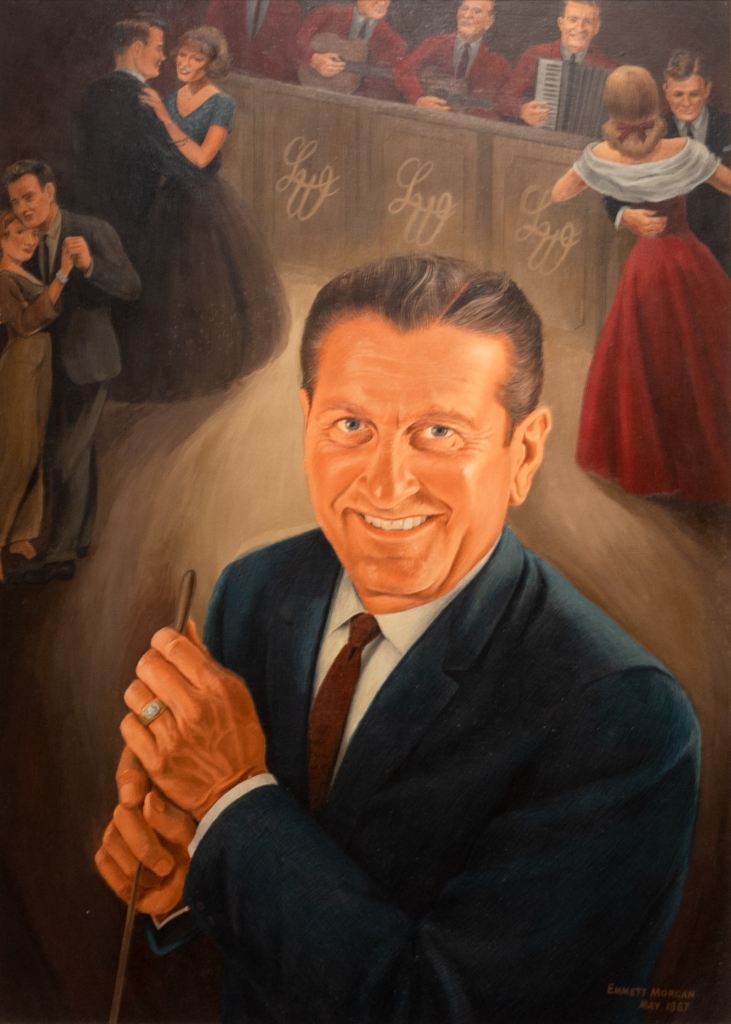 Entertainer
1903 - 1992
North Dakota's most famous "favorite son", Lawrence Welk became one of the greatest entertainers in the world through his weekly television show featuring his distinctive "champagne music".
Welk was one of eight children born on a farm near Strasburg, North Dakota. He displayed a musical interest at an early age. After leaving school in his elementary years because of a prolonged illness, Lawrence spent more time practicing his talent.
To pay for a new professional accordion he purchased, Welk played local farm dances. Later he added a saxophone player, a drummer, and a piano player, forming his first band. The band gained recognition for their program on WNAX, Yankton, South Dakota, in 1935. In the years to follow, they went on to play hotels and resorts, eventually playing in the top ballrooms in the nation. From 1950-1955, the Lawrence Welk Orchestra appeared on KTLA-TV in Los Angeles, California, and so began the many years of televised performances of Welk and the Champagne Music Makers. Welk also authored several books including: Wunnerful, Wunnerful; Ah One, Ah Two; and My America, Your America.
Through a generous donation from the Welk family in 1993, the NDSU Libraries and the Institute for Regional Studies hold the distinct honor of preserving and making available the music and memorabilia of Lawrence Welk.
Presented: August 28, 1961
Portrait Painted By: Emmett Morgan