Medium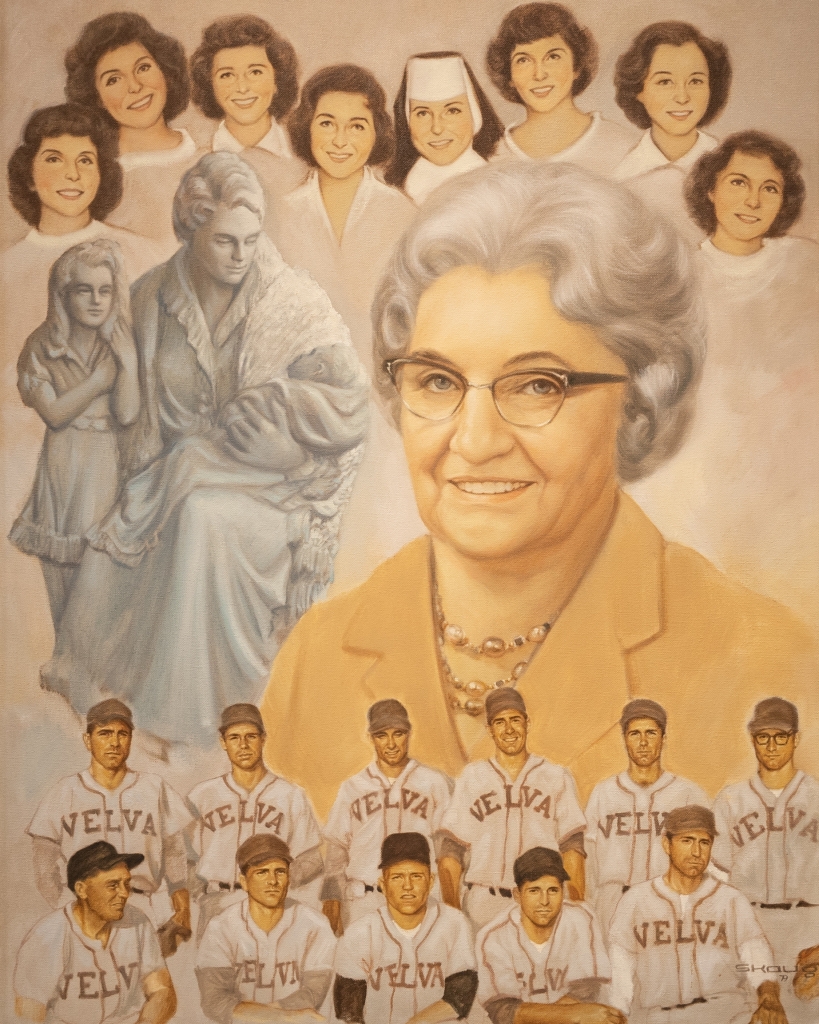 Humanitarian
1898 - 1986
Named to the Roughrider Gallery during the International Year of the Child, Elizabeth Bodine served as the North Dakota Mother of the Year in 1968.
Education played an important role in Bodine's life. All 18 of the Bodine children received post-high school education. Her ten sons received college degrees. Six of her daughters attended college and the other two daughters received business training. For 26 years, including ten summer sessions, one or more of her family was enrolled at Minot State College.
Bodine was active in church, civic and community projects for many years. Assisting the Indian population in the Belcourt area, contributing clothing and food to her relatives in Poland during World War II and sending boxes of clothing to Vietnam are but a few of the many projects to which she has contributed her time and energy.
Presented: July 27, 1979
Portrait Painted By: Vern Skaug