Medium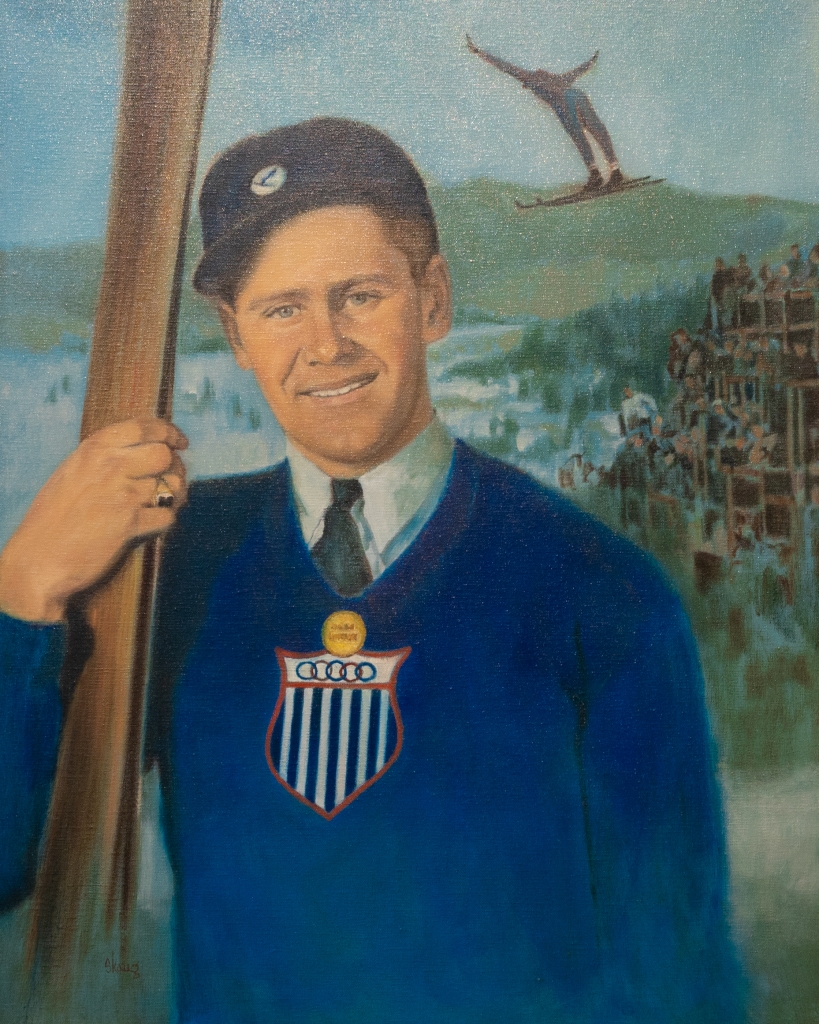 Athlete
1906 - 1995
Captain of the Olympic ski team in 1936, Casper Oimoen won over 400 medals and trophies during his skiing career. He was inducted into the U.S. Skiing Hall of Fame in 1963.
Born May 8, 1906, in Norway, Casper Oimoen came to Minot, North Dakota in 1923. He had learned to ski while a boy in Norway, and began to compete in ski jumping after coming to North Dakota. He could not compete in the 1928 Olympics because he was not an American citizen, but continued to compete regionally. He entered the Olympics in 1932 and again as captain of the U.S. team in 1936, placing 5th and 13th respectively.
His winning record was unmatched. He won the Northwestern Ski Jumping Championship nine times in nine entries, the Montana State Jumping Championship six times in six entries, the Central United States Championship ten times, six of them in consecutive years (1925-1931), and the United States National Ski Jumping Championship three times. In 1930, he won the Eastern, Central and National Championships, plus eight other firsts, a feat which has never been equaled.
Casper Oimoen was also a bricklayer, a trade he learned from his uncle when he lived in Minot. During the 1930s, he worked on the construction crew that built the North Dakota State Capitol Building.
Presented: February 12, 1973
Portrait Painted By: Vern Skaug