Medium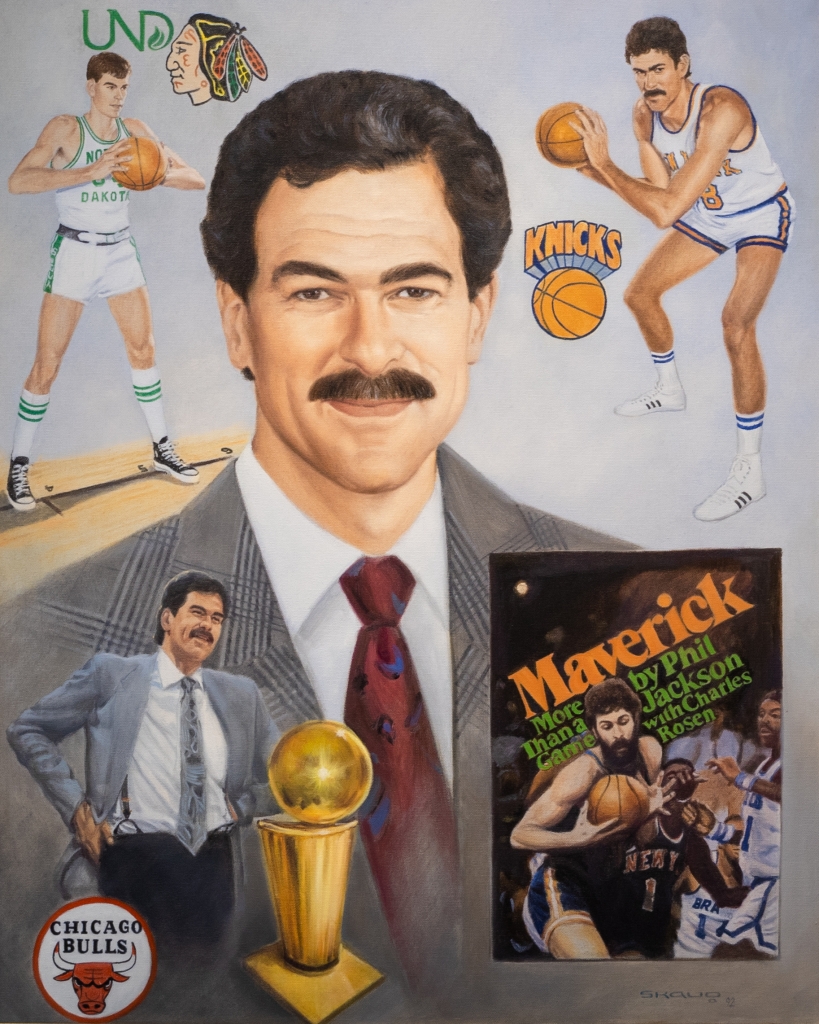 Athlete
1945
Born to two fundamentalist evangelical preachers who had sworn an oath of poverty, Phil Jackson grew up in Williston, North Dakota, where he was a standout basketball player at Williston High School.
Attending the University of North Dakota, Jackson earned consecutive All-American honors for his star performances. His strange-looking, left-handed hook shot carried him to an average of 27.4 points per game as a senior.
The New York Knicks drafted Jackson in 1967 where he was instrumental in leading the Knicks to a National Basketball Association championship in 1973.
Jackson took his brilliant knowledge of the courts to a successful coaching career. He became the head coach of the Chicago Bulls in 1989 and led the team to six national championships in nine years. Self possessed, focused and confident, Jackson will go down in NBA history not only for his dynamic leadership, but as the only person to both play and coach teams to titles for the NBA and the Continental Basketball Association.
Most recently, Jackson signed a five-year contract to coach the Los Angeles Lakers.
Presented: July 30, 1992
Portrait Painted By: Vern Skaug