Medium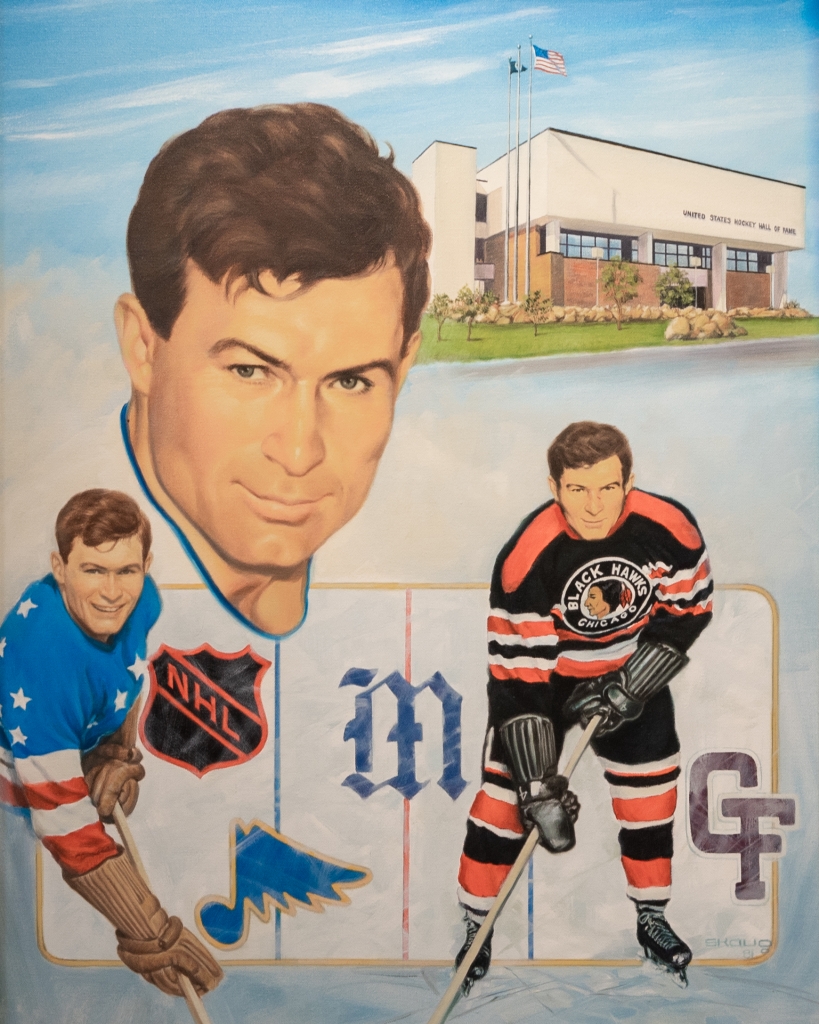 Athlete
1912 - 2001
Cliff 'Fido' Purpur was the first North Dakota native to become a National Hockey League player. He achieved this at a time when there were only six NHL teams and an American player playing on any of these teams was an oddity. After his active hockey days were over, Purpur returned to his native state to live and work in Grand Forks. He gained further success as a coach at Grand Forks Central High School and the University of North Dakota.
Purpur has been enshrined in the Sports Hall of Fame and also the United States Hockey Hall of Fame. As the first native North Dakotan to play in the National Hockey League, he is as much responsible as anyone for North Dakota's reputation as one of the nation's hockey hotbeds.
Serving as an example to a countless number of young men, Purpur shows the true spirit of North Dakota pioneers. His personal honesty and integrity, plus his determination enabled him to achieve what few men even dare to dream.
Presented: May 16, 1981
Portrait Painted By: Vern Skaug