Medium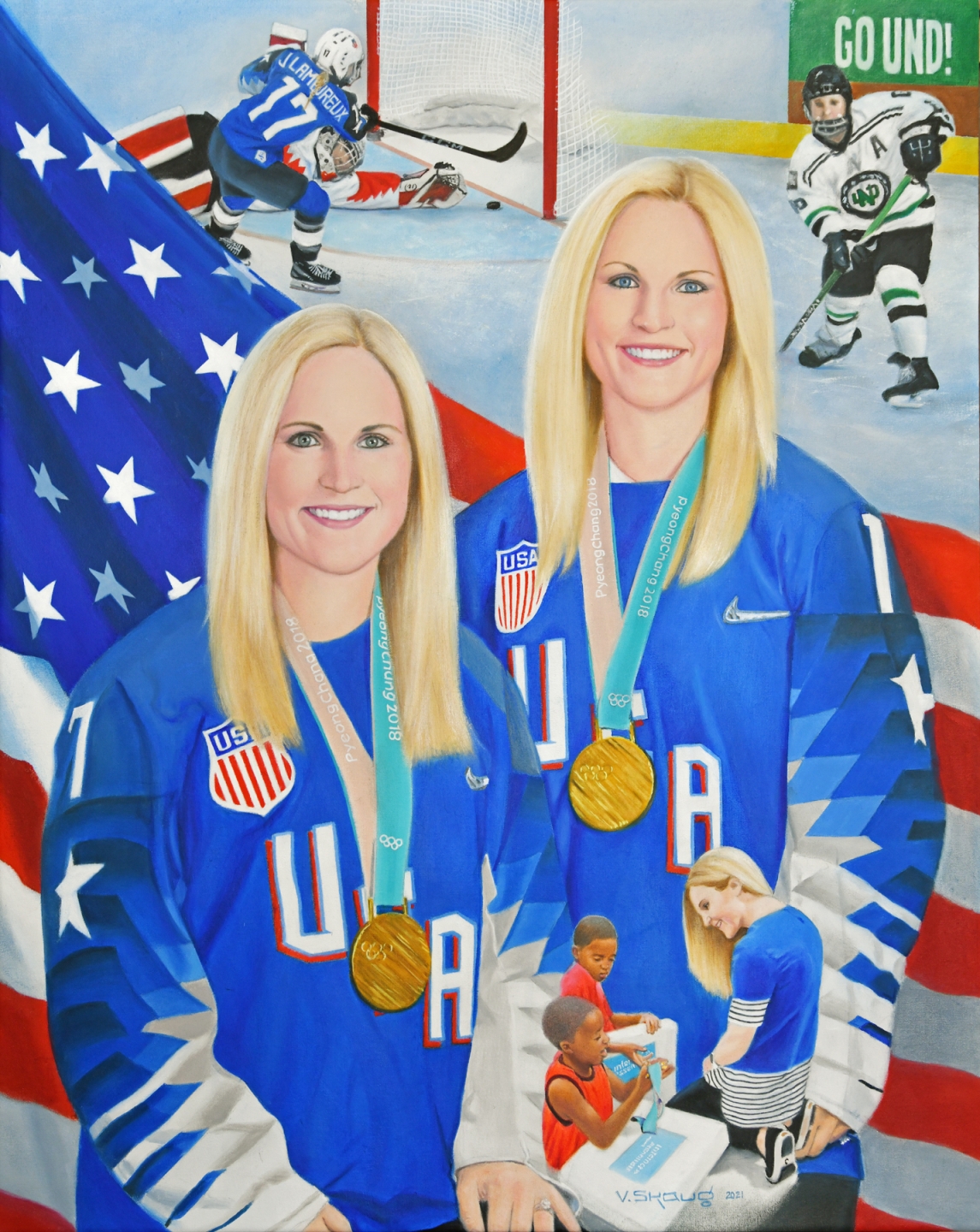 Women's Hockey Olympic Gold Medalists
1989
Born and raised in Grand Forks as the youngest of six children, Monique and Jocelyne excelled as young athletes and became North Dakota's first Olympic Gold Medalists. Despite growing up with no opportunity to play on girls hockey teams, they did not let that stop them from developing into some of the best players in the state.
They attended Shattuck St. Mary's School where they elevated the women's hockey program to national prominence and won three national titles during their high school careers.
The Lamoureux twins rewrote the record books at the University of North Dakota, setting nearly every individual record in program history while becoming some of the best players in NCAA history and multiple-time All-Americans during their collegiate careers.
During their 15 years on the USA Women's National Team, Monique and Jocelyne rose to become two of the all-time greats in women's hockey, winning one Olympic gold medal, two Olympic silver medals, six world championships and one world championship runner-up, along with multiple individual awards and accolades.
Their most important victories have come off the ice in their fight for gender equity for women in hockey and sports. They were key leaders in negotiating Team USA's first-ever contract that provided more opportunities, compensation and benefits for women and girls who play hockey in America. They continue to give back to the state of North Dakota through the Monique and Jocelyne Lamoureux Foundation, which helps serve underprivileged youth. They have inspired a generation to dream big, but most importantly their legacy will be about making a difference in people's lives as they strive toward those dreams.

Presented: July 14, 2021
Portrait Painted By: Vern Skaug