Medium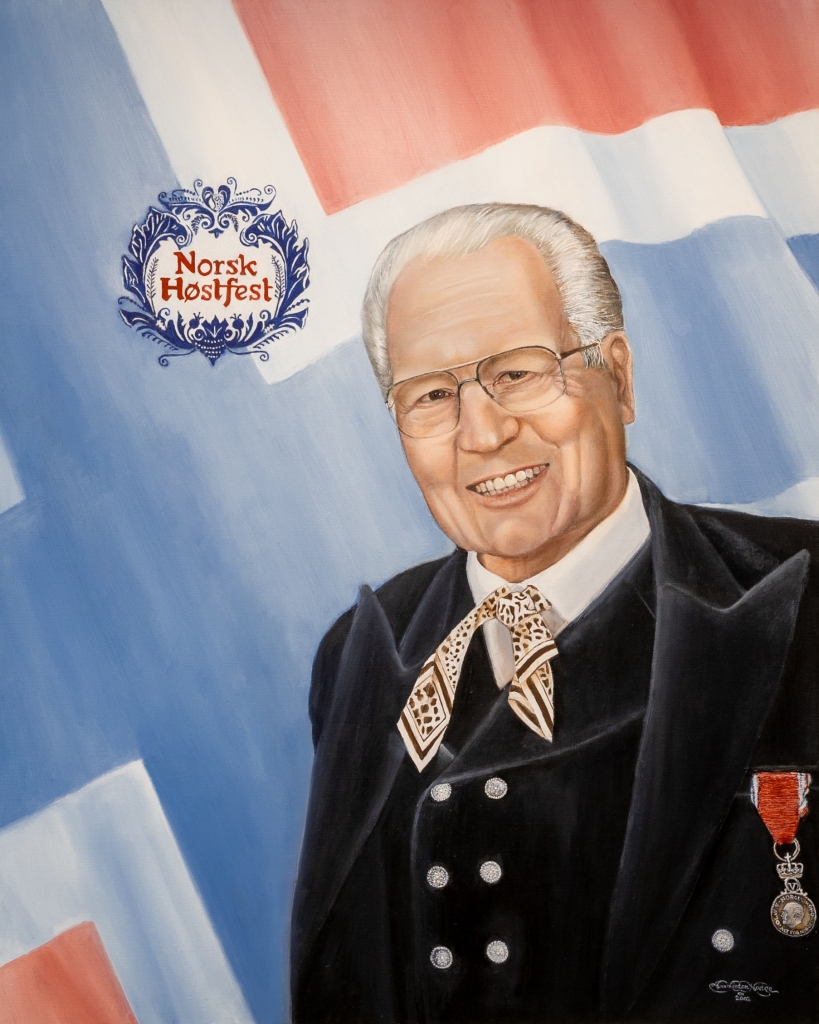 Entrepreneur
1923 - 2013
Chester "Chet" Reiten was born in Hastings, N.D. in 1923 and served in the U.S. Navy during World War II. He graduated from North Dakota State University in Fargo with a degree in agriculture and worked as a county agent until entering the radio and television field in 1951. His company, Reiten Broadcasting Co., eventually owned four television and three radio stations in North Dakota.
In 1978 Chester Reiten and some of his Norwegian friends sat down to discuss a way in which they could celebrate their ancestry. Their discussion led to the birth of Norsk Høstfest, with Reiten as the founding father. Twenty-five years later, Norsk Høstfest has become an international phenomenon with Reiten still at the helm, steering the course of a Nordic festival that is both an ethnic celebration and a great source of entertainment. The event draws some 60,000 people from throughout North America and abroad. Over the years, royalty, ambassadors, national war and sports heroes, members of Congress, a former vice president of the United States and many of North Dakota's governors have attended the festival.
Reiten has a long history of public service to his community and state, as a state senator, mayor of Minot and community leader. As a result of the success of Norsk Høstfest, His Majesty King Olav V of Norway awarded Reiten the St. Olav Medal, one of the highest honors bestowed by the Norwegian government, outside of Norway.
Presented: October 8, 2002
Portrait Painted By: Ann Linton Hodge