Medium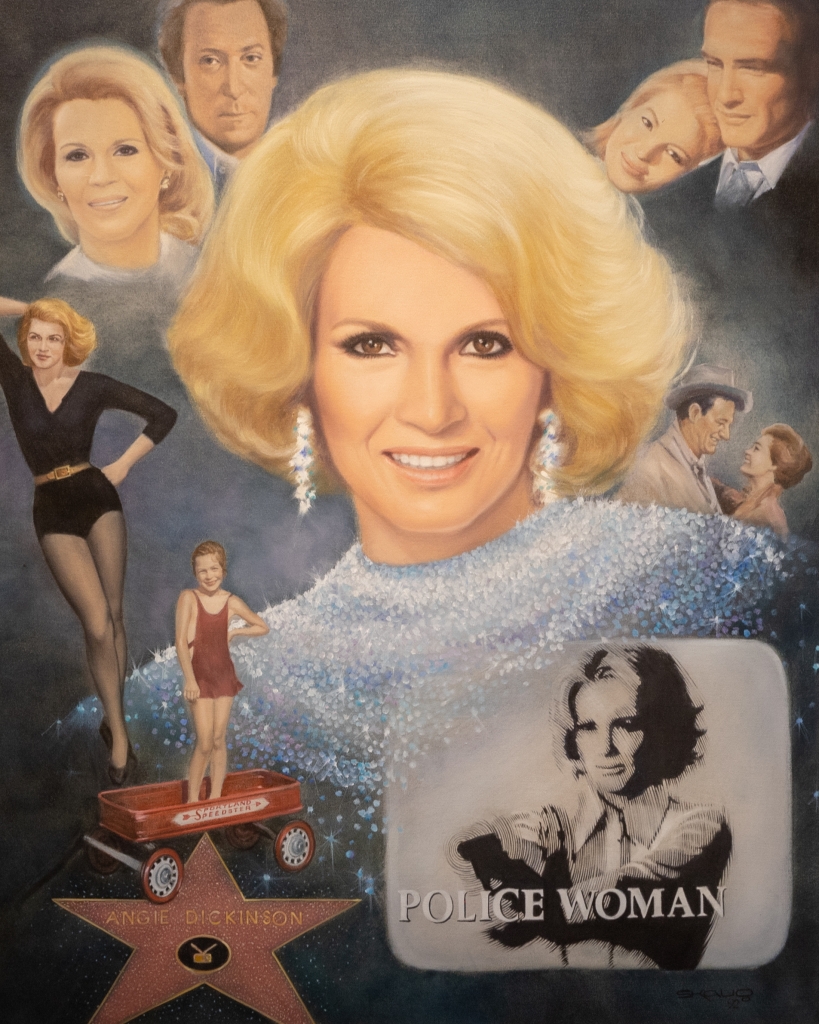 Actress
1931
Angie Dickinson was born Angeline Brown in the small farming community of Kulm, North Dakota. She was one of three daughters of Leo and Frederica Brown, and grew up around the sights and sounds of her family's weekly newspaper offices in the 1930s. Her family owned and operated the Kulm Messenger and later, the Edgeley Mail.
Dickinson's family moved to California when she was ten years old, but her time in North Dakota gave her the grounding she needed to take a shot at stardom. She took her prairie work ethic to the aircraft industry and worked in a parts plant to finance acting lessons. A talent scout spotted her in a beauty contest and so began the career of Dickinson. Her first big break came when Howard Hawks cast her opposite John Wayne in "Rio Bravo."
Dickinson has appeared on the big screen with such Hollywood notables as Gregory Peck, Richard Burton, Marlon Brando, Roger Moore, Burt Reynolds, Peter Finch and Ronald Reagan. She has appeared in over 50 major movies and television productions, but is most known for her roles in "Police Woman" and "Dressed to Kill." Among her many accolades, Angie has a star on Hollywood's Walk of Fame and her work in "Police Woman" earned her a Golden Globe for Best Actress in a Dramatic Series.
Presented: December 2, 1992
Portrait Painted By: Vern Skaug