Medium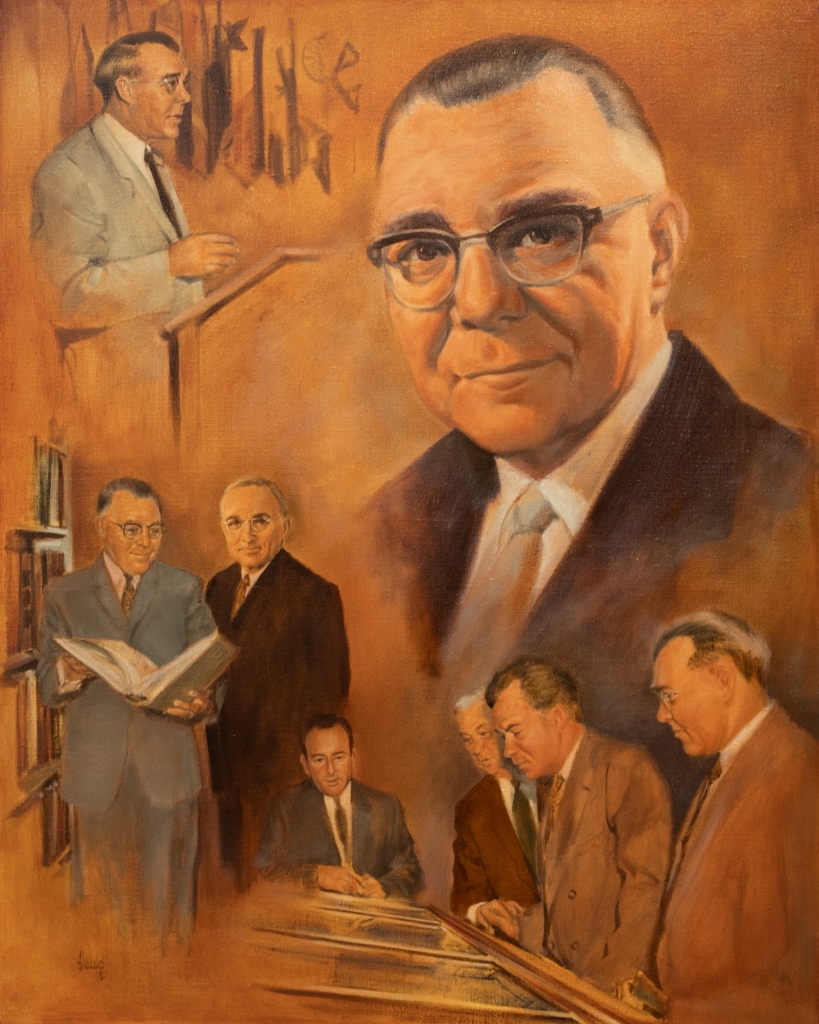 Archiving
1904 - 1990
Dr. Robert Bahmer was the fourth United States Archivist (1966-1969) in our Nation's history. He headed the National Archives and Records Service and directed the offices of the Hoover, Roosevelt, Truman and Eisenhower Presidential Libraries.
Bahmer was born near Gardena, North Dakota, on September 27, 1904. He attended high school at Omemee, and spent a year at the University of North Dakota. He later transferred to Valley City State Teachers College where he received a B.A. degree in 1928.
From 1925 to 1927, Dr. Bahmer was principal at Bentley in Hettinger County. In 1938, he received his M.A. degree from the University of Colorado and a Ph.D. from the University of Minnesota in 1941.
Bahmer joined the National Archives staff in 1936, and served as a specialist in records management for several governmental agencies including the Navy Department and the War Department. In 1948, he was appointed Assistant Archivist of the United States, serving until 1966 when he was appointed Archivist of the United States.
Presented: July 28, 1970
Portrait Painted By: Vern Skaug