Medium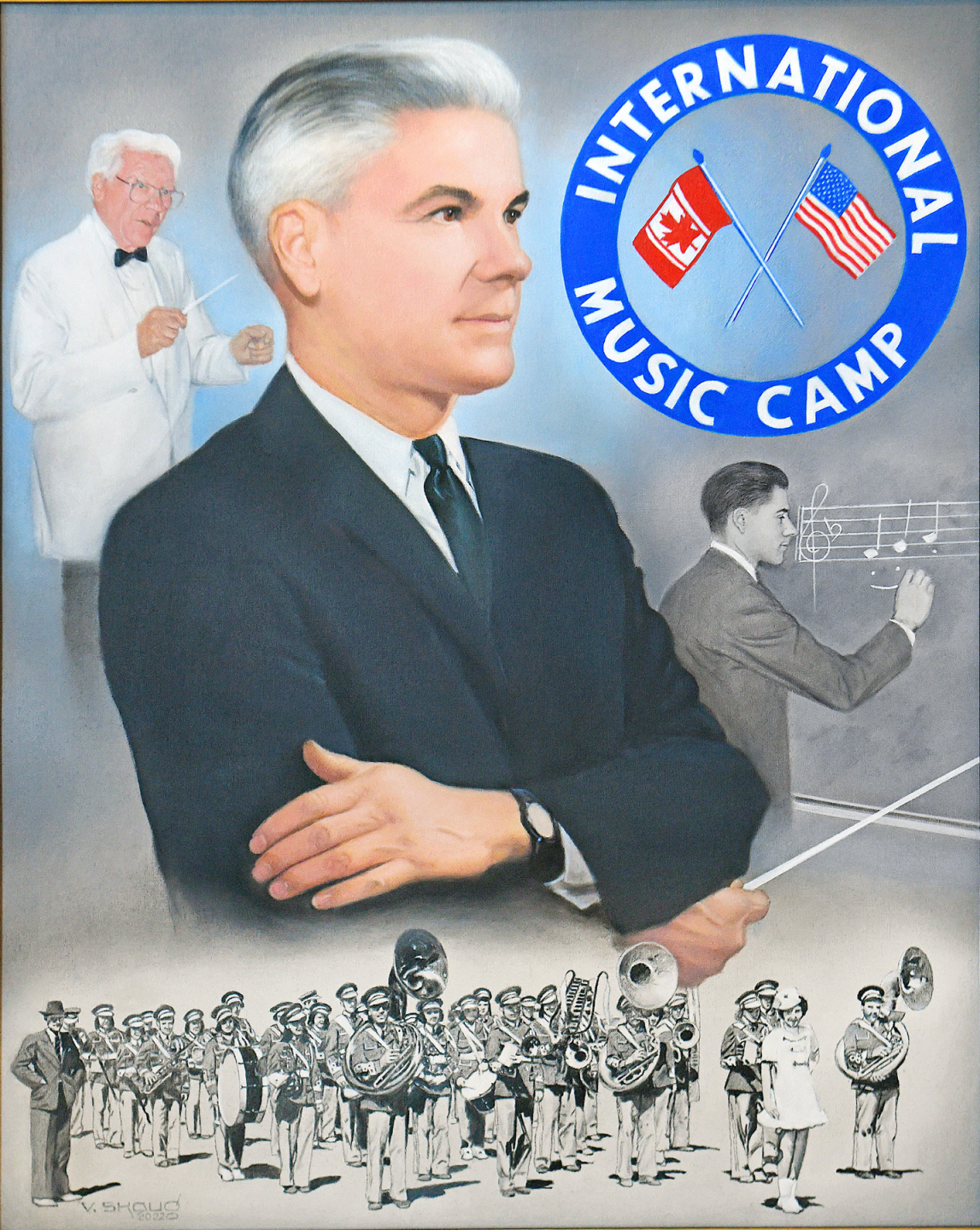 Award-winning musician, educator and founder of the International Music Camp
1914
Originally from Maddock, N.D., Utgaard was introduced to music at an early age by his father, who played alto horn in local concerts. Utgaard began playing the coronet in sixth grade and continued through high school. Upon graduating in 1933, he enrolled in the Teachers College in Valley City earning his teaching certificate. In 1940, Utgaard earned bachelor's degrees in music and physics from Valley City State University in furtherance of his career. From 1943 to 1945, Utgaard served as a commissioned officer in the Army Air Corps. After his honorable discharge, he enlisted with the Army Air Corps Reserve, serving for 20 years and retiring with the rank of major.
Early in his career, Utgaard taught at Aneta Elementary School, organizing its first school band, and served as music director for Carrington Public Schools. Following his active military service, Utgaard was the marching band director at the University of Minnesota while enrolled as a graduate student earning his master's degree in music education in 1947. He went on to teach in Rochester, Minnesota, and at the University of South Dakota (1949-1953), Ball State University (1953-1957) and Northern Illinois University (1957-1960). Utgaard earned his doctorate in music in 1950 from the University of Northern Colorado at Greeley.
Utgaard and his wife, Noella, founded the International Music Camp in 1956. The idea for a music camp in North Dakota first came to Utgaard while teaching in a summer program at Ball State. After some thought and research, he remembered attending the dedication of the International Peace Garden in 1932 as an Eagle Scout and felt that it would be an ideal location for a summer music camp bringing together students from both the United States and Canada. After personally recruiting for the camp at schools across North Dakota, and with assistance from the International Peace Garden and the University of North Dakota, Utgaard launched the first International Music Camp on July 1, 1956, with 113 students and 19 directors attending. The program grew quickly, and in 1960, he was appointed the camp's first full-time director – a position he would hold for 28 years.
The vision, perseverance and tireless efforts of Utgaard helped to grow the International Music Camp to a world-renowned program serving more than 140,000 students and directors from 84 countries around the world. Today, in addition to music education, the International Music Camp provides weeklong programs in dance, creative writing, painting, drawing, theater and several other fine arts disciplines, with nearly 1,000 students this year served by a staff of over 150 artist-teachers from mid-June to early August.
In addition to his work founding and leading the International Music Camp, Utgaard was a dedicated public servant. He served on numerous local, state, national and international boards and commissions, including the North Dakota Economic Development Commission and the North Dakota Federation of Music Clubs. Among many awards, Utgaard was honored with the North Dakota Outstanding Music Educator Award and is a member of the North Dakota Music Educators Hall of Fame.
Presented: July 29, 2022
Portrait Painted By: Vern Skaug