Medium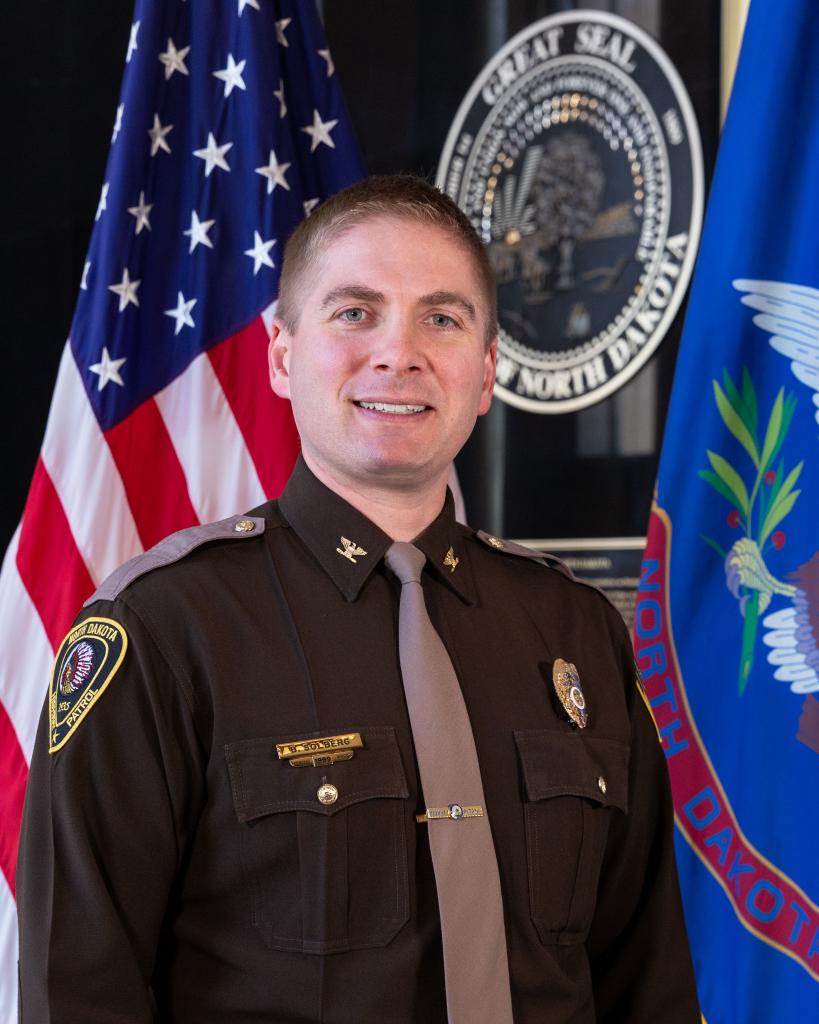 Superintendent
Colonel Brandon Solberg was appointed Superintendent of the North Dakota Highway Patrol by Governor Doug Burgum in May 2018.
Colonel Solberg joined the North Dakota Highway Patrol in January 1999, spending six years as a state trooper stationed in Grafton and Grand Forks before being promoted to sergeant and becoming a shift supervisor in Fargo. He was promoted to lieutenant in 2007, relocating to headquarters in Bismarck. Solberg advanced to the rank of captain in 2011 and was promoted to major and chief of staff in 2014.
Colonel Solberg earned an associate's degree in law enforcement from Alexandria (Minn.) Technical College and a bachelor's degree in social science from the University of North Dakota. He was the Highway Patrol's accreditation manager for about seven years, receiving the Colonel's Award for Excellence in 2009 after the agency received a meritorious award and flagship agency status from its accrediting board.
Before joining the Highway Patrol, Colonel Solberg was a Dickey County sheriff's deputy and served as a part-time reserve deputy in Barnes County, working in both corrections and patrol operations.
Agency Phone: (701) 328-2455
Agency Email: ndhpinfo@nd.gov