Medium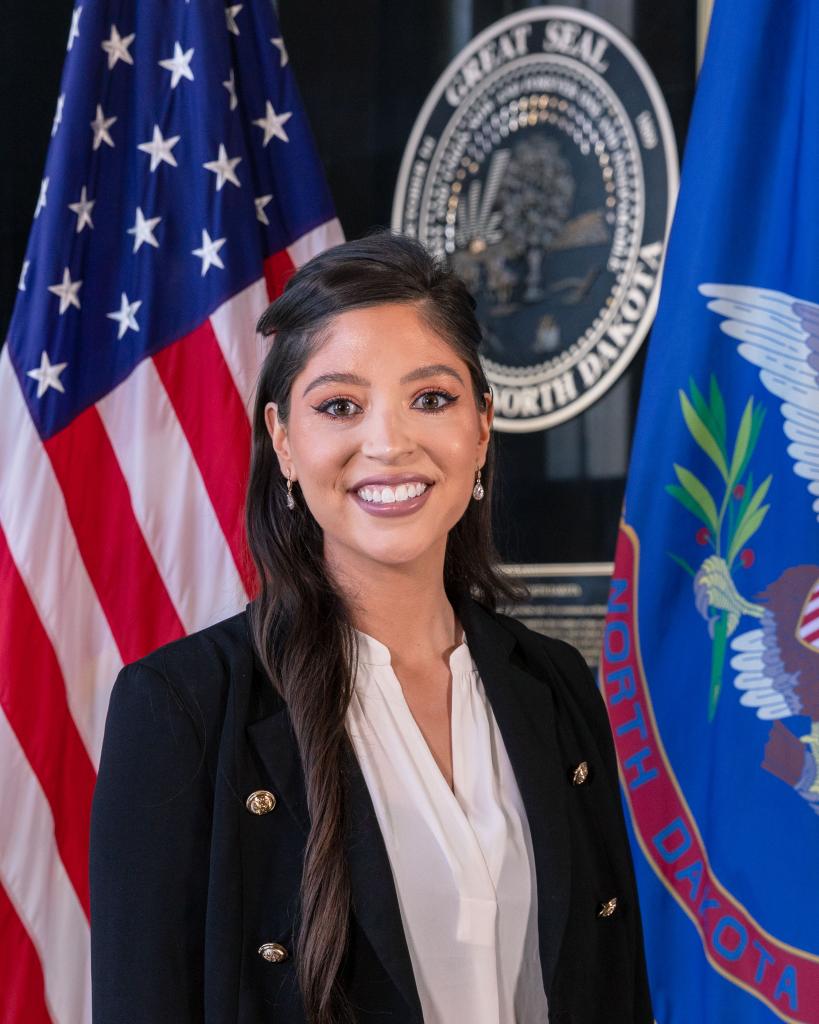 Commissioner
Erica Thunder was appointed North Dakota Labor Commissioner by Gov. Doug Burgum, effective June 3, 2019.
As Labor Commissioner, Thunder leads the North Dakota Department of Labor and Human Rights, which is responsible for enforcing the state's labor and human rights laws and for educating the public about the laws. The department also licenses employment agencies operating in the state and can verify the status of independent contractor relationships.
Thunder previously served as judicial systems administrator for the North Dakota Indian Affairs Commission, working to improve relationships with state, tribal and federal agencies in a wide range of areas. She also played a key role in the Commission's substantial progress in strengthening tribal partnerships, one of the Burgum-Sanford administration's five strategic initiatives.
Thunder earned a bachelor's degree in political science in 2011 from the University of North Dakota in Grand Forks. She received her law degree and Indian law certificate in 2014 from the UND School of Law, where she was vice president of the Criminal Law Association and secretary of the Student Bar Association.
Prior to joining the Indian Affairs Commission, Thunder served the Ho-Chunk Nation in Wisconsin as a staff attorney and project facilitator for its Department of Social Services. She also served as a staff attorney for the Mandan, Hidatsa and Arikara Nation in western North Dakota, where she is an enrolled member.