Medium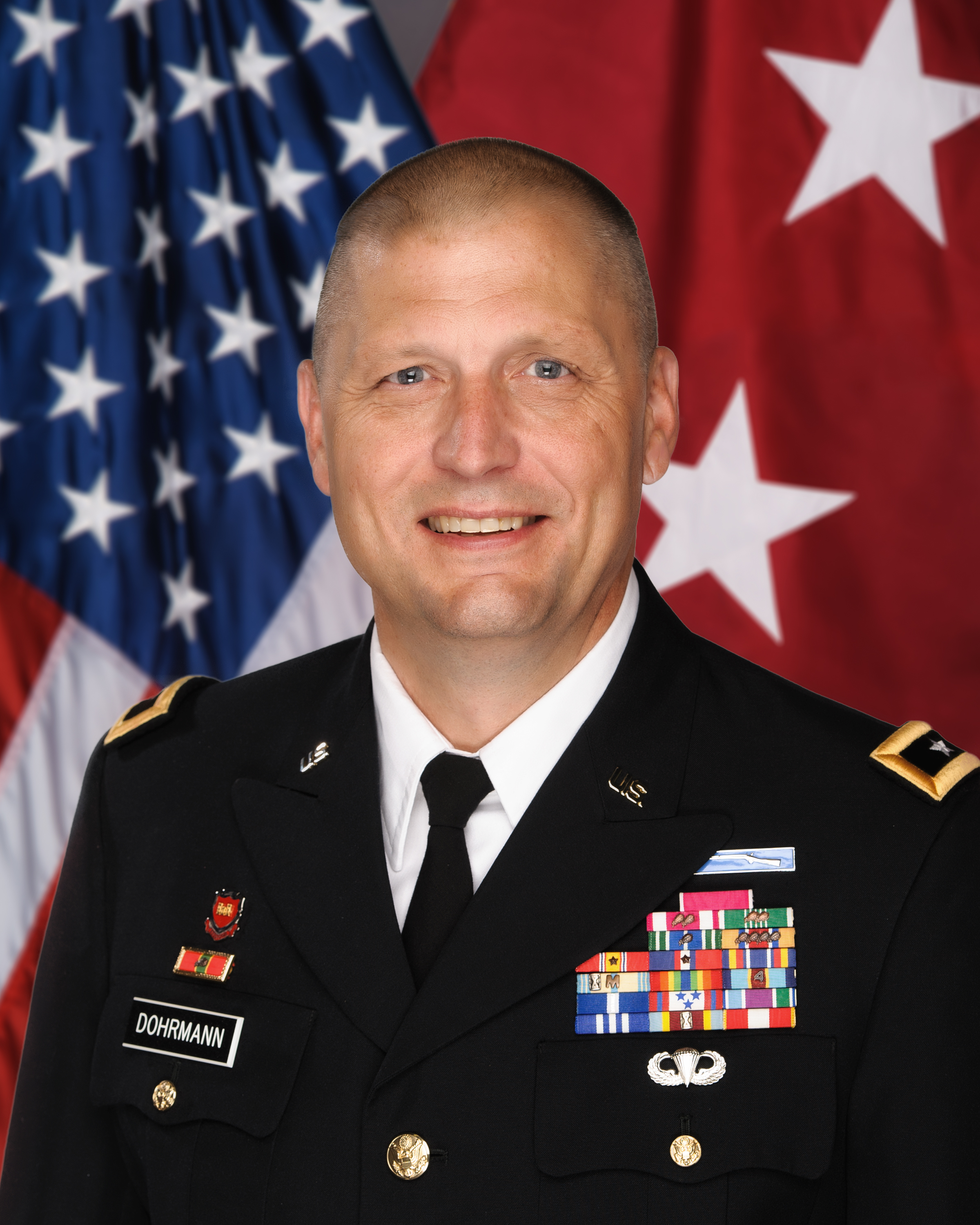 Adjutant General
Major General Alan Dohrmann was appointed Adjutant General of the North Dakota National Guard by Governor Jack Dalrymple in October 2015. As Adjutant General, Dohrmann commands nearly 4,100 North Dakota Air and Army National Guard men and women, with approximately 1,100 full-time federal and state employees, and oversees state and national missions. He also serves as Director of the North Dakota Department of Emergency Services, which is comprised of the Division of Homeland Security and the Division of State Radio Communications.
Dohrmann served as North Dakota's deputy adjutant general for eight years and was responsible for organizational assessment, strategic planning, process enhancement, and the execution of all construction and services contracts for the North Dakota National Guard. Between 2009 and 2010, he served as commanding general of the Multinational Task Force East that supported NATO's mission in Kosovo. As commanding general, he commanded more than 2,200 soldiers from seven nations and served as the senior U.S. officer responsible for security, force protection and life support for all the assigned forces.
His military service began in 1983, when he accepted his commission as a Second Lieutenant in the U.S. Army. While on active duty, he was assigned to 1-48 Infantry, Gelnhausen, Germany, as an infantry officer, and the 1st Special Forces Group, Okinawa, Japan, as a signal officer. He left active duty in 1990, joined the North Dakota National Guard and transferred to the Engineer branch. His assignments included operations officer for the 164th RTI; operations officer and executive officer for the 141 Engineer Battalion; staff judge advocate for the North Dakota National Guard; and chief of staff for the North Dakota Joint Force Headquarters.
He has received numerous awards and decorations, including the Legion of Merit, the Meritorious Service Medal and the Army Commendation Medal. He is a member of the State Bar Association of North Dakota and a life member of the National Guard Association of the United States and the National Guard Association of North Dakota. He serves as a board member of the North Dakota Veterans Home Governing Board, president of the North Dakota Veterans Cemetery Foundation and vice president of the North Dakota National Guard Foundation.
Dohrmann lives in Bismarck with his wife, Becky, and their four children.
Agency Phone: (701) 333-2002