Medium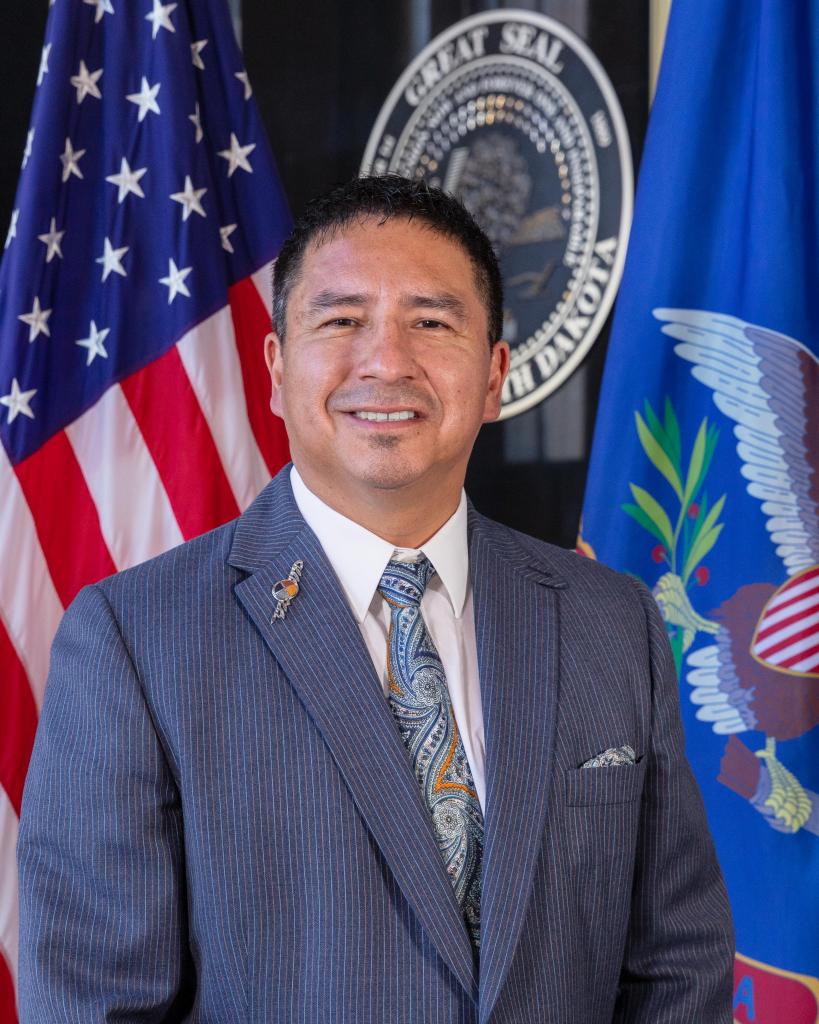 Executive Director
North Dakota Indian Affairs Commission
Scott J. Davis was appointed Executive Director of the North Dakota Indian Affairs Commission in April 2009 by Gov. John Hoeven. As Executive Director, he serves at a cabinet level between North Dakota's state and tribal governments to address issues regarding education systems, court systems, economic development, social services, gaming, oil-energy, law enforcement, transportation, healthcare systems, veterans and youth.
Prior to his appointment, Davis served in a number of capacities at United Tribes Technical College in Bismarck, including Development Officer, Wellness Activities Coordinator, Facilitator and Adjunct Instructor.
Davis also worked for the Standing Rock Sioux Tribe on environmental quality issues and as a teacher and coach at the Pierre Indian Learning Center and Turtle Mountain Community High School. In addition, he worked as a sales consultant for Northern Documents, a West Fargo company that produces products for private and public groups, including Indian Health Services, the Bureau of Indian Affairs and tribal, state and local government agencies.
Davis holds an Associate of Arts Degree from Haskell Indian Nations University, and a Bachelor's degree in Business and Masters of Management Degree from the University of Mary, and is graduate of the Bush Foundation Native Nations Rebuilders Program and Executive Education at the Harvard Kennedy School of Government. He is a member of the Standing Rock Sioux Tribe and a descendent of the Turtle Mountain Band of Chippewa.
Agency Phone: (701) 328-2428
Agency Email: ndiac@nd.gov