Medium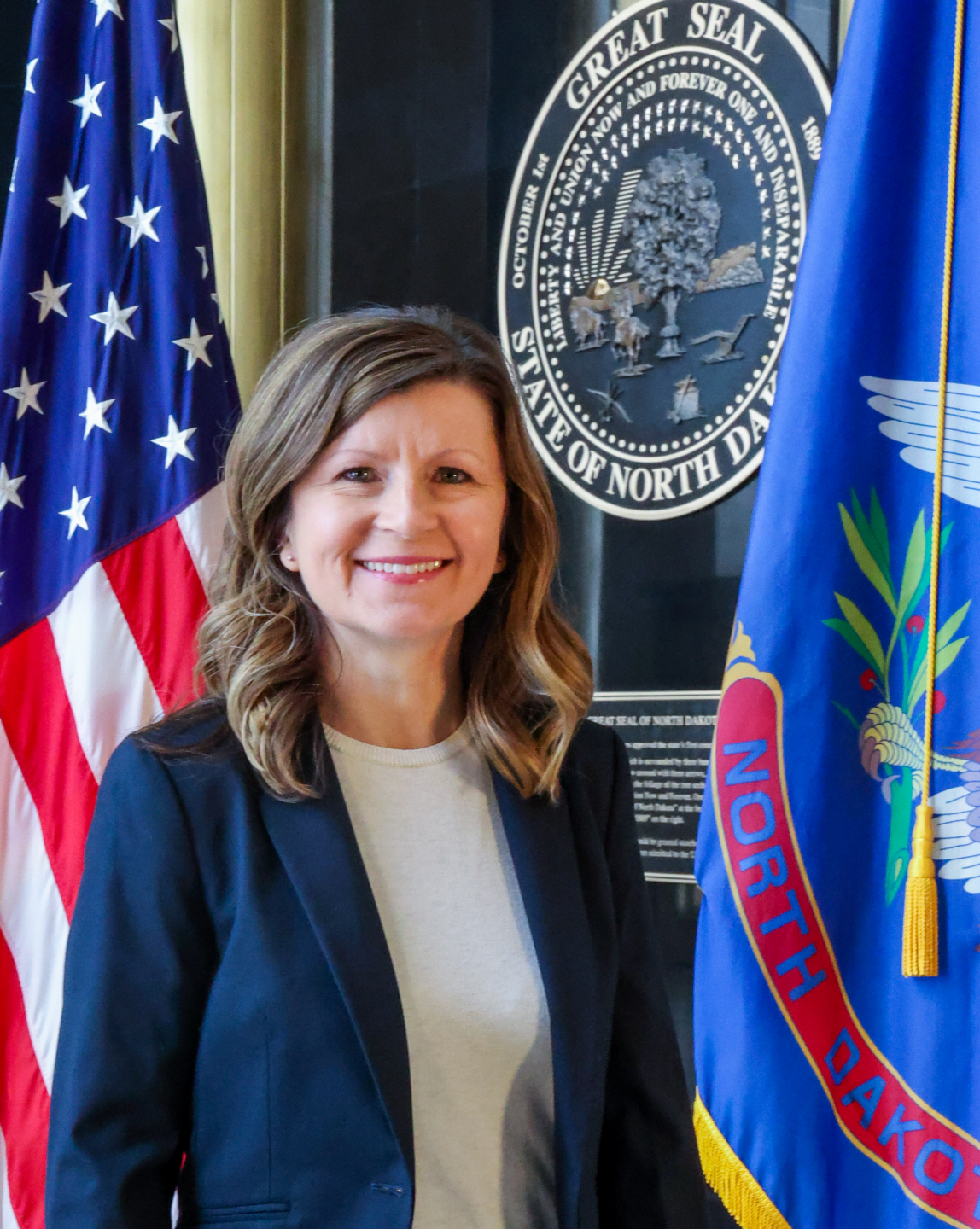 Chief People Officer
Human Resource Management Services
Stacey Breuer was appointed Chief People Officer in January of 2021 leading the Human Resources Management Services team in the Office of Management & Budget. The HRMS team provides Human Resources leadership and guidance to all of Team ND. 
 
Stacey brings over 20 years of industry experience to the Chief People Officer role holding a variety of human resources leadership positions in manufacturing, engineering consulting, government and non-profit industries. Stacey brings a unique combination of technical training, human resources and communications experience to the CPO role. Her expertise and strengths include bringing people together to drive results, providing leadership and developing strategies for managing change, talent management, learning and development, talent acquisition, and internal and executive communications.
Prior to joining the State of ND, Stacey served in communications and HR leadership roles at Doosan Bobcat North America. She was a key member of the team responsible for defining the culture and work environment for Bobcat's Acceleration Center in Bismarck, ND, serving as the Human Resources Manager for the R&D facility and Doosan Bobcat's North American engineering team. Later, as Corporate Communications Director, Stacey led the unification of the North American communications teams driving consistency in messaging to all of Doosan Bobcat's stakeholders and led a global council of communications professionals. 
 
Stacey is a native of North Dakota, graduating from Bismarck Century High School. She earned a bachelor's degree in electrical engineering from North Dakota State University
and a master's degree in human resource management from the University of Mary. Stacey holds the following industry certifications: Senior Professional in Human Resources (SPHR), SHRM Senior Certified Professional (SHRM-SCP), DDI Certified Facilitator, and Prosci Certified Change Practioner. 
 
Agency Phone: (701) 328-2680