Medium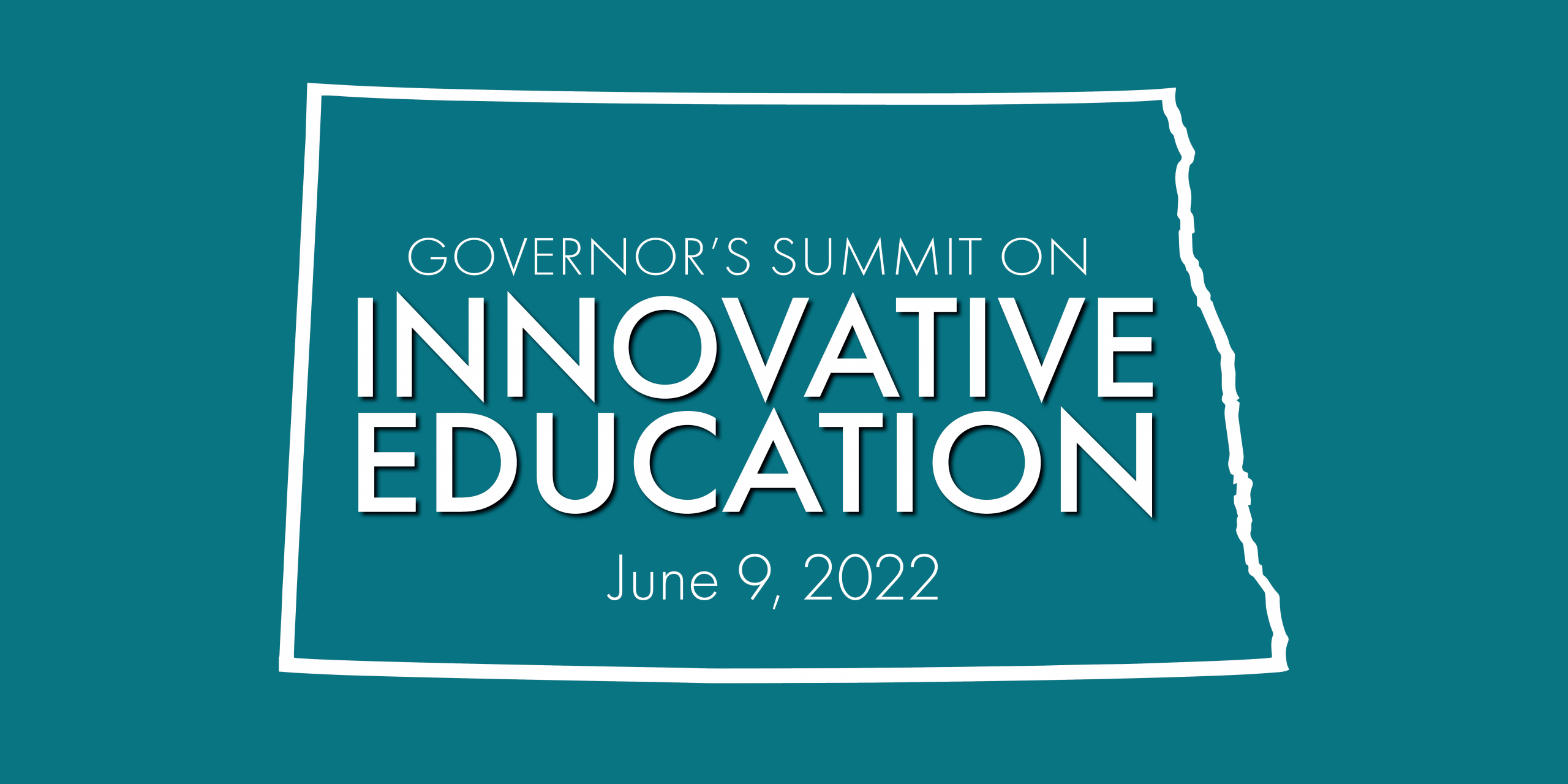 Medium
The 6th annual Governor's Summit on Innovative Education inspires innovation and reimagines learning in schools across North Dakota. Governor Burgum is committed to inspiring change as our education systems experience significant disruptions. Young North Dakotans are counting on us to build a future for tomorrow. Join us in discovering creative solutions and lighting a spark for future transformation.
Whether an education professional helping shape young minds, a student seeking knowledge, a parent wanting the best for your children or a business leader invested in the future workforce, we all have an interest in the future of education in North Dakota and can work together to learn and drive positive change.
Medium
#InnovativeND Awards
The #InnovativeND Awards recognize students, educators, schools and districts who lead by example and have embraced innovation for the benefit of our schools and students. Award recipients are announced and recognized during the annual Summit on Innovative Education. Submit your nominations today!
Medium
Professional Learning Hours
The 2022 Innovative Education Summit qualifies for graduate hours through Mayville State University and Valley City State University!
Medium
Visit Western North Dakota
Governor Burgum is excited to host this year's Summit on Innovative Education in the heart of western North Dakota. As you join the conversation to transform education in North Dakota, we hope you also take advantage of all that western North Dakota has to offer you and your family and make your attendance at the Summit on Innovative Education just one part of a legendary summer adventure.
Places to visit:
Medium