Medium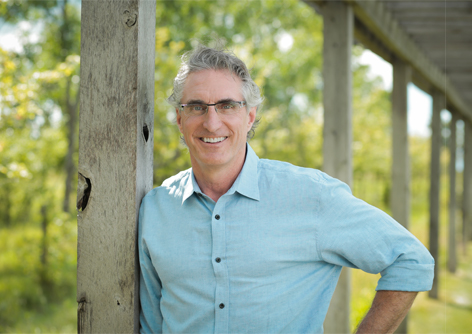 ABOUT
Doug Burgum took office as the 33rd governor of North Dakota on Dec. 15, 2016. Doug brings a business leader's approach to diversifying the economy, creating 21st century jobs, and revitalizing our main streets.
Today, North Dakota has the nation's fifth-highest GDP per capita, ranks second in energy production per capita and boasts one of the lowest unemployment rates in the nation.
Under Gov. Burgum's leadership, North Dakota has led the nation in innovation, creating a boom across the energy, agriculture, and technology sectors. His efforts to drive engagement with the five tribal nations with whom North Dakota shares geography have greatly improved state-tribal relationships through collaboration and addressing challenges and opportunities with understanding and mutual respect.
Gov. Burgum has championed significant tax relief for the citizens of North Dakota during every legislative session, and is leading the charge to shrink North Dakota's income tax to the lowest flat rate in the nation.
He has been a leader in transforming education and equipping students with the essential skills for life and learning, preparing graduates for a choice-ready future in college, career or the military. He stands with those in recovery and, with First Lady Kathryn Burgum, is pushing a positive movement to eliminate the shame and stigma of the disease of addiction and support behavioral health, mental health and addiction by focusing on the foundations of well-being.
Burgum's small-town upbringing and agricultural roots laid the foundation for his shared values of respect for the past, gratitude for the present and inspiration for the future.
He was elected governor on Nov. 8, 2016, in his first run for political office. On Nov. 3, 2020, Burgum was elected to his second term as governor.
BIOGRAPHY
Born Aug. 1, 1956, Burgum grew up in Arthur, N.D., and graduated with a bachelor's degree in university studies from North Dakota State University in 1978. He earned a master's of business administration from the Stanford University Graduate School of Business in 1980.
Driven by a strong belief in North Dakota's people and a powerful dream, he returned to his home state and helped lead Great Plains Software from a small startup company in 1983 into an award-winning tech firm that employed thousands of team members from more than 220 cities across North Dakota.
Burgum led Great Plains as CEO through its initial public offering in 1997 and acquisition by Microsoft Corp. in 2001. He remained at Microsoft as senior vice president through 2007, helping the company stake a leading position in the global business applications software industry.
In 2006, Burgum reaffirmed his passion for North Dakota by founding Kilbourne Group, a real estate development firm committed to creating smart, healthy cities through vibrant downtowns. The company's substantial impact on revitalizing downtown Fargo inspired his Main Street Initiative.
In 2008, Burgum co-founded Arthur Ventures, a venture capital firm that invests in ambitious, mission-driven software companies. The success of those people and businesses guided by Burgum's leadership and inspiration has created billions of dollars of shareholder wealth and thousands of jobs.
In 2009, then-Gov. John Hoeven awarded Burgum the Theodore Roosevelt Rough Rider Award, North Dakota's highest citizen honor. The award recognized Burgum for his business leadership and numerous philanthropic efforts, including the Doug Burgum Family Fund, which focuses its charitable giving on youth and education.
Burgum has maintained his commitment and connection to his roots through family farm partnerships, by serving as a member for Arthur Companies, Inc., a diversified agribusiness company founded by his grandparents in 1906, and through a ranching partnership in the Badlands of western North Dakota.
Burgum is married to Kathryn Burgum and has two sons, Joe and Tom, and a daughter, Jesse.