Medium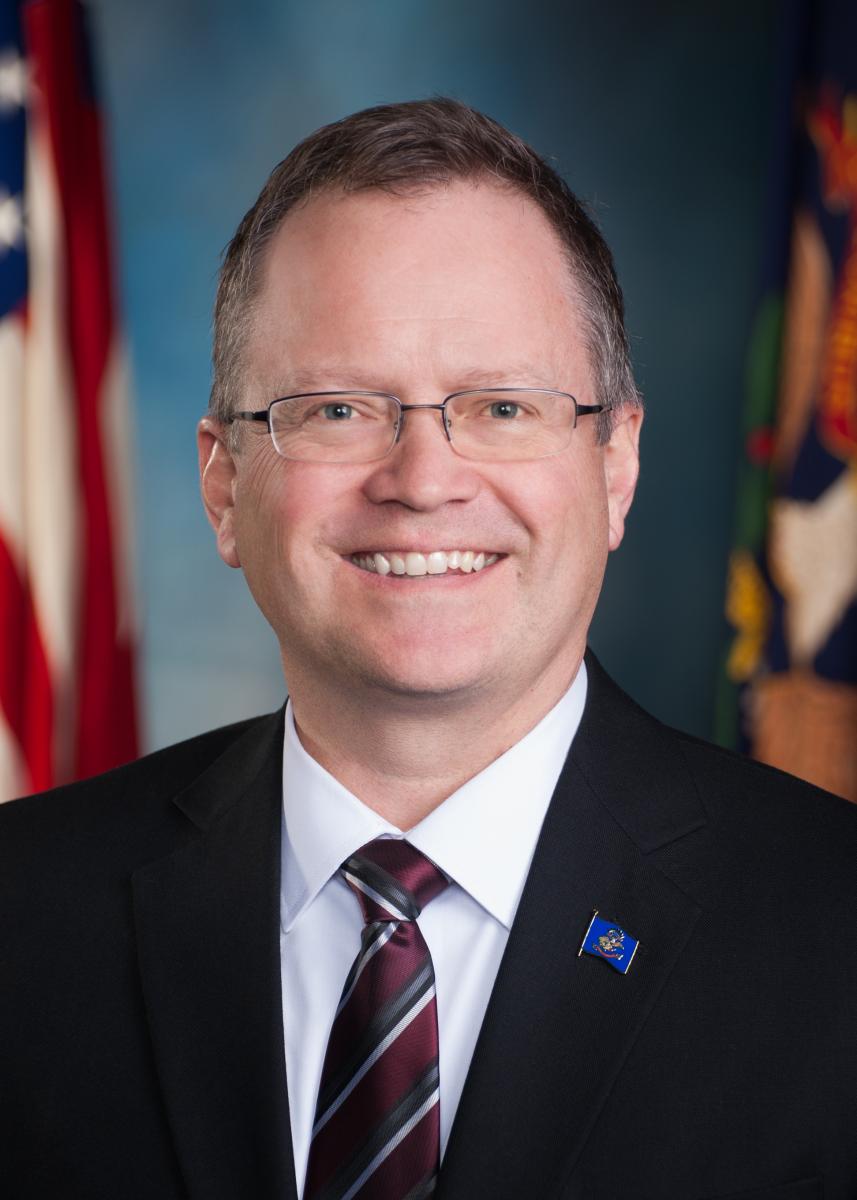 Brent Sanford was elected North Dakota's 38th lieutenant governor on November 8, 2016, and took office on December 15, 2016.
A Watford City native and third-generation business owner, Sanford served as mayor of his hometown from 2010 to 2016 and as a city councilman for four years before that.
Sanford brings a strong background in business and finance to the lieutenant governor's office, coupled with a deep understanding of the importance of local control and the need to keep property taxes low.
Under his leadership as mayor, Watford City experienced a period of rapid expansion that saw its population skyrocket from about 1,500 to 7,000 amid the state's oil boom. Major investments were made in community infrastructure, including a new high school, events center, airport terminal, hospital and law enforcement center, all while limiting property tax increases to 3 or 4 percent.
Sanford earned a degree in accounting from the University of North Dakota in 1994 and is a certified public accountant. He worked at Eide Bailly in Fargo for eight years before being hired as chief financial officer for Transwest Trucks, a multi-location truck dealership, financing and manufacturing operation with more than 400 employees headquartered in Brighton, Colorado.
In November 2004, Sanford became owner and president of S & S Motors in Watford City, an auto dealership founded by his grandfather in 1946. He steered the stagnant former Ford dealership to 10 consecutive years of sales increases and created a unique custom vehicle procurement service in an isolated western North Dakota community.
As a board member with the McKenzie County Job Development Authority, Sanford helped the region manage the economic swings of the Bakken oil play. He also is a founding board member of a community-owned nonprofit that established a 62-unit affordable housing complex for essential service workers and a 190-child daycare facility to help meet the area's workforce and childcare needs.
As lieutenant governor, Sanford serves as president of the state Senate, leads the North Dakota Trade Office and chairs the State Investment Board, the Capitol Grounds Planning Commission, the Clean Sustainable Energy Authority, the Higher Education Challenge Fund Commission, the Early Childhood Education Council, the Northern Plains Unmanned Systems Authority and the State Board of Equalization. Sanford also serves as an ex-officio member on the EmPower Commission.
Sanford and his wife, Sandi, have three children, Sydney, Nicolas and Erin.