Medium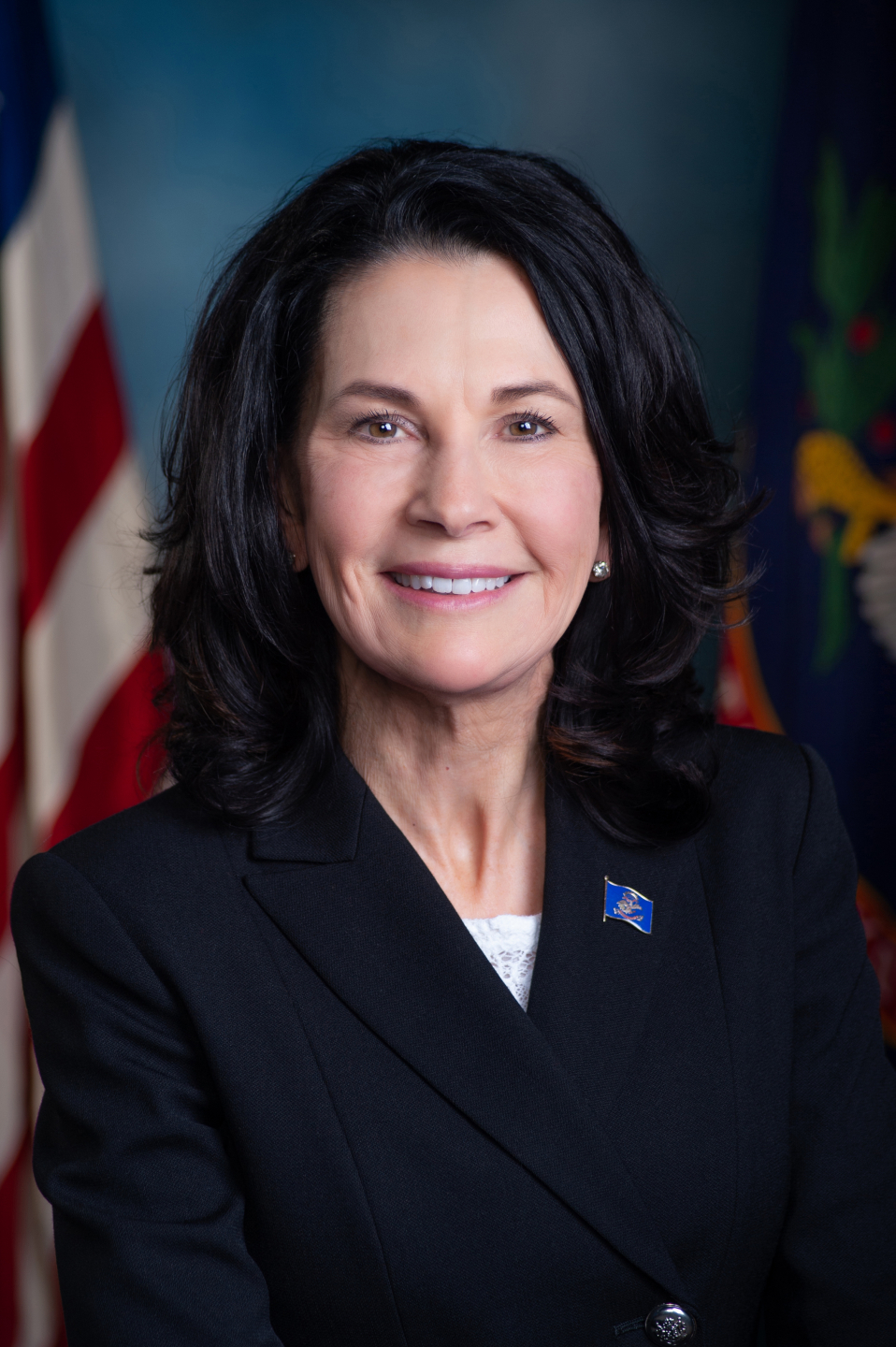 Tammy J. Miller was sworn in as the 39th lieutenant governor of North Dakota on Jan. 3, 2023.
A native of Brocket, N.D., Miller graduated from high school in Lakota. She earned a bachelor's degree in accounting and a master of business administration degree from Minnesota State University Moorhead. Miller is a certified public accountant and early in her career spent eight years in public accounting.
Miller served as chief operating officer in the Governor's Office from April 2020 through December 2022, working with cabinet agencies to enhance citizen focus, drive innovation and improve the delivery of government services. She previously served as CEO of Fargo-based Border States, the sixth-largest electrical distributor in North America. Miller joined the employee-owned company in 1991 as the accounting manager and served in a variety of roles including corporate controller, vice president of finance, executive vice president, general manager for the southwest region and president. Under Miller's leadership, Border States grew from under $500 million in annual sales to nearly $2.5 billion. 
In 2019, Miller was selected as one of Prairie Business magazine's inaugural Leaders & Legacies, a recognition event that honored 10 of the region's most successful and noteworthy executives.
In 2013, Miller received the Trailblazer Award from the National Association of Electrical Distributors (NAED), recognizing outstanding and dedicated service to NAED, its Women in Industry group, and the electrical distribution industry.
In 2007 and 2008, Miller became the first woman to lead NAED as board chair in its 100-year history. In 2009, she received the YWCA Women of the Year in Business Award in Fargo.
Miller led MSUM's Major Gifts Initiative to fund scholarships and a new wellness center on campus. She has received two distinguished alumni awards and the prestigious L.B. Hartz Professional Achievement Award from her alma mater. Additionally, Miller received the inaugural Influential Leaders Award from the Association to Advance Collegiate Schools of Business.
Miller was a founding member of the Grand Farm steering committee. The Grand Farm Initiative is designed to inspire collaboration among businesses, organizations and researchers to develop the farm of the future and solve issues critical to farmers worldwide.
Miller and her husband, Craig Palmer, support various nonprofit organizations. Miller has chaired numerous fundraising events and capital campaigns for TNT Kid's Fitness & Gymnastics, Plains Art Museum, United Way of Cass-Clay and the YWCA Cass Clay.
As lieutenant governor, Miller serves as president of the state Senate and chairs the Capitol Grounds Planning Commission, North Dakota Trade Office, Task Force for Military Issues in North Dakota, Northern Plains Unmanned Systems Authority, State Investment Board, State Board of Equalization and Early Childhood Council.