Medium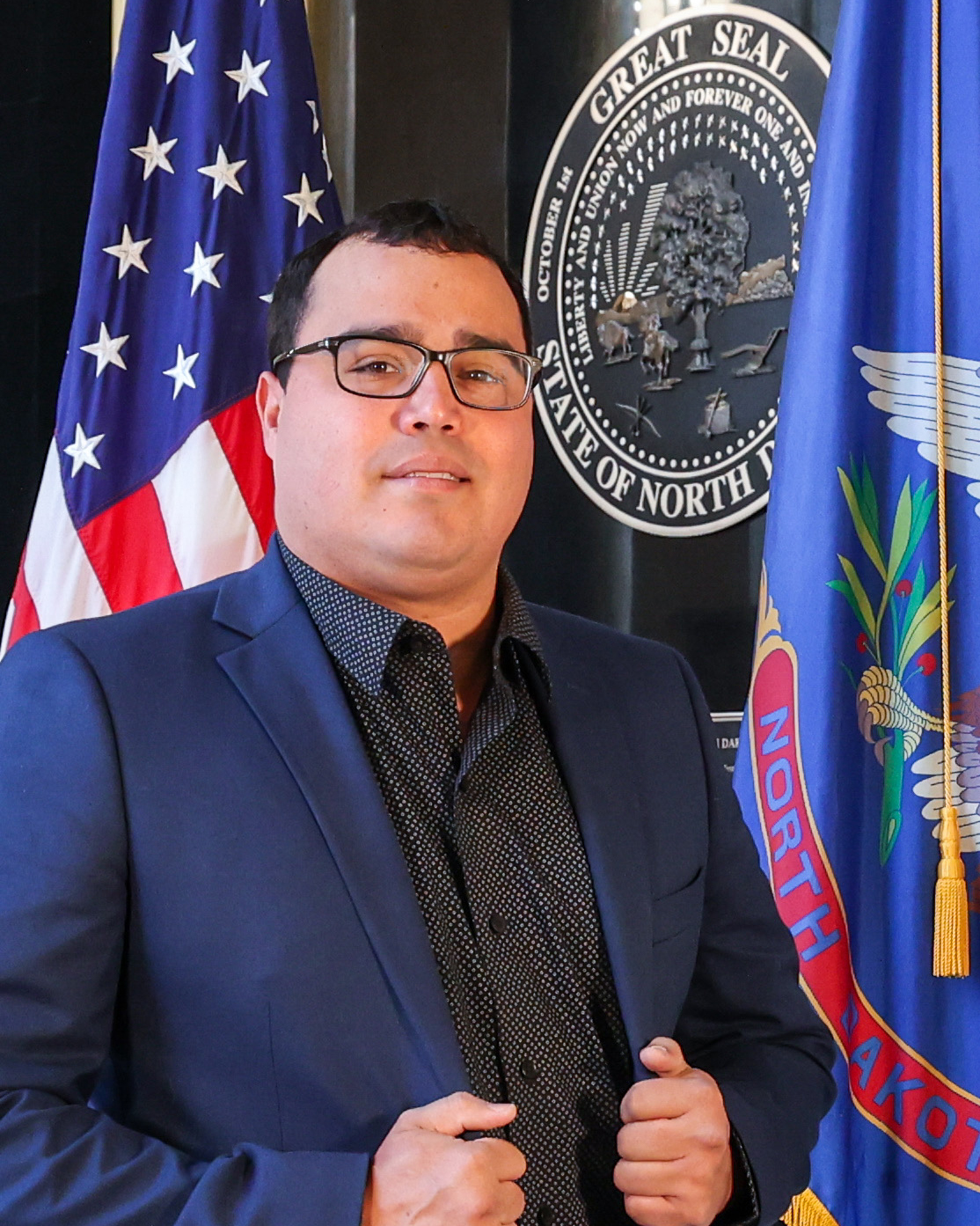 Executive Director
Governor Doug Burgum appointed Nathan Davis as Executive Director of the North Dakota Indian Affairs Commission in June 2021.
As a member of the governor's Cabinet, the executive director provides vision, leadership and collaboration to strengthen state-tribal relations and oversees the management and administration of the office of the North Dakota Indian Affairs Commission.
Davis served as District 1 Council Representative of the Turtle Mountain Band of Chippewa from December 2018 to June 2021, representing tribal members on the local, state and federal levels. During that time, he has assisted in the efforts of a multimillion-dollar recovery center, managed the purchase and design of a tribal mobile health unit, and served as the tribal health liaison for the tribal government during the COVID-19 pandemic. Davis previously served as community education officer for the Special Diabetes Program for Indians.
Davis has served as vice chairman of BlueChip Financial, an economic arm of the tribe; as a board member of United Tribes of North Dakota; and on the board of directors of United Tribes Technical College. He also has served on the United Tribes Gaming Association, as secretary for the Great Plains Tribal Chairmen's Health Board, and on the boards of the Oyate Health Center, Tribal Leaders Diabetes Committee, and the federal Administration for Children and Families.