<< All News
Monday, October 22, 2018 - 05:00 pm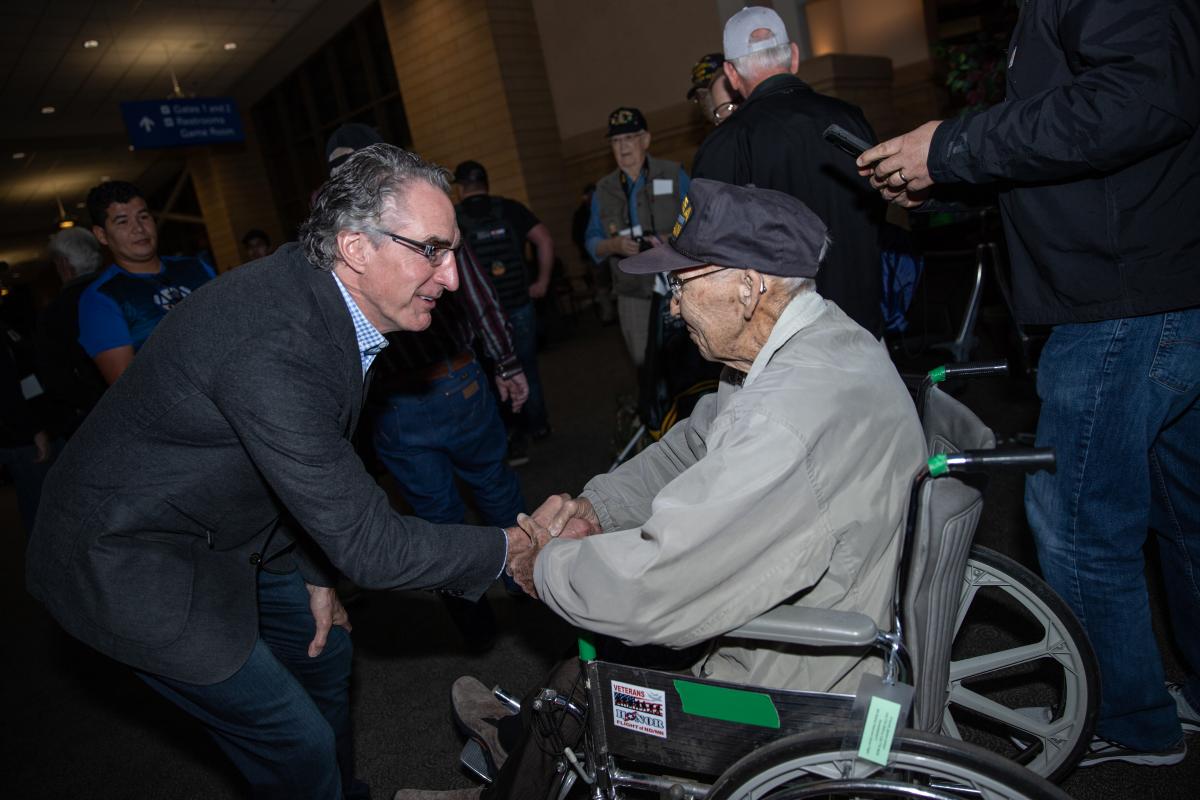 BISMARCK, N.D. – Gov. Doug Burgum today thanked more than 100 military veterans for their service before they departed on the first North Dakota Native Veterans Honor Flight to Washington, D.C.
Burgum greeted the veterans at the Bismarck Airport and briefly addressed them on their chartered flight before they left for the nation's capital to visit several memorials, including the World War II Memorial, Korean War Veterans Memorial, Vietnam Veterans Memorial and Marine Corps War Memorial as well as Arlington National Cemetery and the National Archives. A banquet also is being held to honor the veterans. About 155 people made the trip, including native and non-native veterans, volunteers, medical staff and family members.
"It's a tremendous honor to help send off these veterans on the first-ever North Dakota Native Veterans Honor Flight," Burgum said. "Native Americans historically have the highest record of military service per capita among all ethnic groups, and we are deeply grateful to them and all of our veterans for their courage, selflessness and the enormous sacrifices they made to spread the light of freedom to the world."
State Sen. Richard Marcellais of Belcourt, a U.S. Army and Vietnam War veteran, served as president of the North Dakota Native Veterans Honor Flight board, which organized the flight and had representation from all five tribal nations in North Dakota. The flight was sponsored by the tribes and other donors, including the national Honor Flight Network, whose mission is to transport American veterans to Washington, D.C., to visit the memorials dedicated to honor the service and sacrifices of themselves and their friends.
The veterans are scheduled to arrive home at 7:30 p.m. Tuesday, Oct. 23, at the Bismarck Airport. The public is encouraged to welcome them home and show appreciation for their service. 
<< All News