<< All News
Monday, June 11, 2018 - 05:30 pm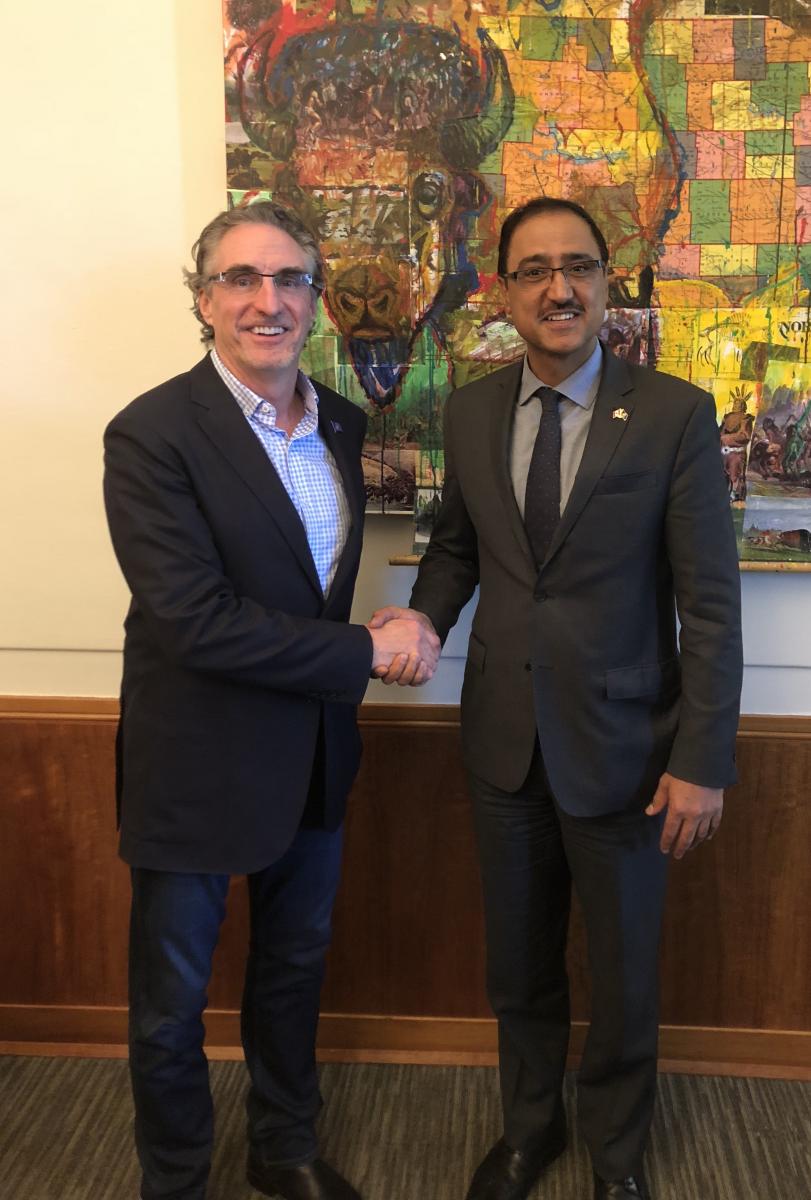 BISMARCK, N.D. – Gov. Doug Burgum released the following statement today after meeting with Canada's Minister of Infrastructure and Communities, Amarjeet Sohi, to discuss trade, agriculture and other topics at the Capitol in Bismarck. Sohi also hosted a roundtable discussion with agricultural leaders and delivered remarks at a luncheon hosted by the Bismarck-Mandan Chamber of Commerce and the Greater North Dakota Chamber.
"We are grateful to Minister Sohi for spending the day in North Dakota and meeting with our farmers, ranchers, business leaders and others on issues of key importance to both countries," Burgum said. "In our meeting, we agreed on the need to update our trade agreements and find solutions that avoid retaliatory tariffs, while reaffirming the trading partnership that benefits producers and consumers on both sides of the border. With agriculture and energy as our two largest industries, a healthy trading partnership with Canada is crucial to a strong economy in North Dakota."
Canada is North Dakota's No. 1 export market, taking in $4.4 billion last year, or 83 percent of the state's total exports. Trade between the two countries supports more than 28,000 jobs in North Dakota.
Burgum and Sohi also discussed water management, the need to correct trade imbalances with China, the International Peace Garden and the governor's Main Street Initiative as it relates to smart, efficient infrastructure and building healthy, vibrant communities.
Also attending today's meeting in the governor's office was Paul J. Connors, Consul General (ad interim) of Canada in Minneapolis.
<< All News