<< All News
Thursday, October 4, 2018 - 01:00 pm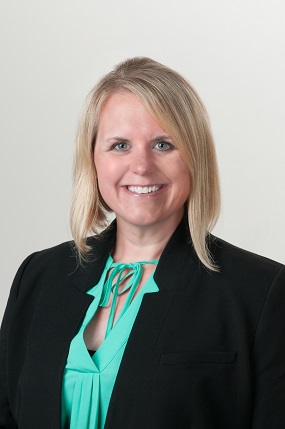 BISMARCK, N.D. – Gov. Doug Burgum today announced the hiring of Kelsey Roth as the State of North Dakota's next Chief People Officer and leader of Human Resource Management Services (HRMS), effective Oct. 30.
Roth has served as director of human resources at Blue Cross Blue Shield of North Dakota since January 2017. She previously worked in human resources management for Amazon.com for more than 10 years.
As chief people officer, Roth will build upon the extensive work accomplished by outgoing CPO Cheri Schoenfish, serving as state government's top workforce strategist and organizational development leader with a focus on enhancing performance and productivity.
Roth also will lead the HRMS division within the state Office of Management and Budget (OMB), working toward a unified approach to human resources across state government to spur innovation and efficiency when it comes to recruitment, hiring, performance and development.
"Kelsey's strong background in human resources and technology will serve our state well as we continue to place a high priority on attracting, developing and retaining high-performing team members to best serve the citizens of North Dakota," Burgum said.
"I'm thrilled to join Team North Dakota and look forward to partnering with leaders and team members to ensure that state government is a great place to work – a place that can attract and retain those seeking to Empower People, Improve Lives and Inspire Success," Roth said.
Roth earned a bachelor's degree in communication from the University of North Dakota and a master's degree in human resource management from the University of Mary. She is a member of the Society of Human Resources Management, the Fargo Moorhead Human Resources Association and past president of the Northeastern Dakota Area Human Resources Association.
The chief people officer will serve as a member of the governor's cabinet but will be located within OMB and serve as the leader of HRMS.
Burgum expressed his deepest gratitude for Schoenfish's service over the past year.
"Cheri has done an outstanding job of building a collaborative 'work as one' culture, inspiring a growth mindset, unifying our HR teams and processes across state government and creating leadership development opportunities for team members at all levels," Burgum said. "Her efforts will continue to have a positive impact on state government, team members and North Dakota citizens for years to come, and I am enormously grateful for her exceptional work."
<< All News